Whether you shave it, pluck it, wax it, or use a cream to remove it, chances are you have some experience with hair removal.  Let's talk about it!
This branded content post was developed in collaboration with Gillette Venus, but all opinions are mine.
Ladies, let's talk hair.
Body hair. *gulp*
It wasn't until Gillette Venus asked me to try their newest razor that I realized how much time and effort us ladies invest in dealing with our body hair… and how little we talk about it on public forums.
Because whether you've got a little or a lot, at some point you've probably groomed (or at least thought about grooming) the unwanted hair on your legs, underarms, bikini area, or face.
It may be crazy to say, but I wish we talked more openly about it.  Because, real talk, hair removal is something that unites women as a whole.
I mean, really think about it.  How many times have you had a girlfriend come over to help you pluck your eyebrows…or help you fill them in when you've inevitably done an ill-advised hack job?
How many times have you and your bestie planned your entire day around when you could get that bikini wax at the spa?
And how many of us remember getting guidance from our moms on how to properly shave our legs… once we finally got permission to do so?  It's practically a rite of passage.
So, with this in mind, and especially as someone who's a frequent traveler to warm destinations, keeping my skin smooth, sleek, and hair-free is a particular consideration. I tend to think of my legs and my arms as my best feature, so if the sun's out I'm definitely showing them off!
Why shaving is my hair removal method of choice
While I've tried other methods in the past, shaving is my absolutely favourite.  Why?  For one, it's super quick and easy– it literally takes me five minutes to shave my legs and under my arms.  
Secondly, it's painless– call me a baby but waxing, plucking, and threading hurt so much!  
Finally, it's super cost-effective and convenient.  Other methods of hair removal can require pricey and time consuming salon appointments.  Not only are razors relatively cheap, I can pop them into my purse or luggage and save the drama for your mama!  

And to be completely honest, my hectic travel schedule often means I don't even have the time to head to the salon beforehand. Hence, the ability to take care of my own personal grooming while travelling means there's one less thing I need to worry about before hitting the road.
The Venus Platinum Extra Smooth
Given my affinity for shaving, I was more than happy to try out Venus' newest razor, the Venus Platinum Extra Smooth.
Now, to keep it all the way real, I've never been too fussed with the brand of razor I used. Typically, I just pick up the cheapest razors in my sightline and keep it moving (I'm a girl on the go, remember?!)
But this is 2018 and I'm trying to do better in general.  This means seeking out and using premium products that will be better for my skin and overall health and well-being in the long run.
Because I'm worth the extra (self)care, n'est-ce pas?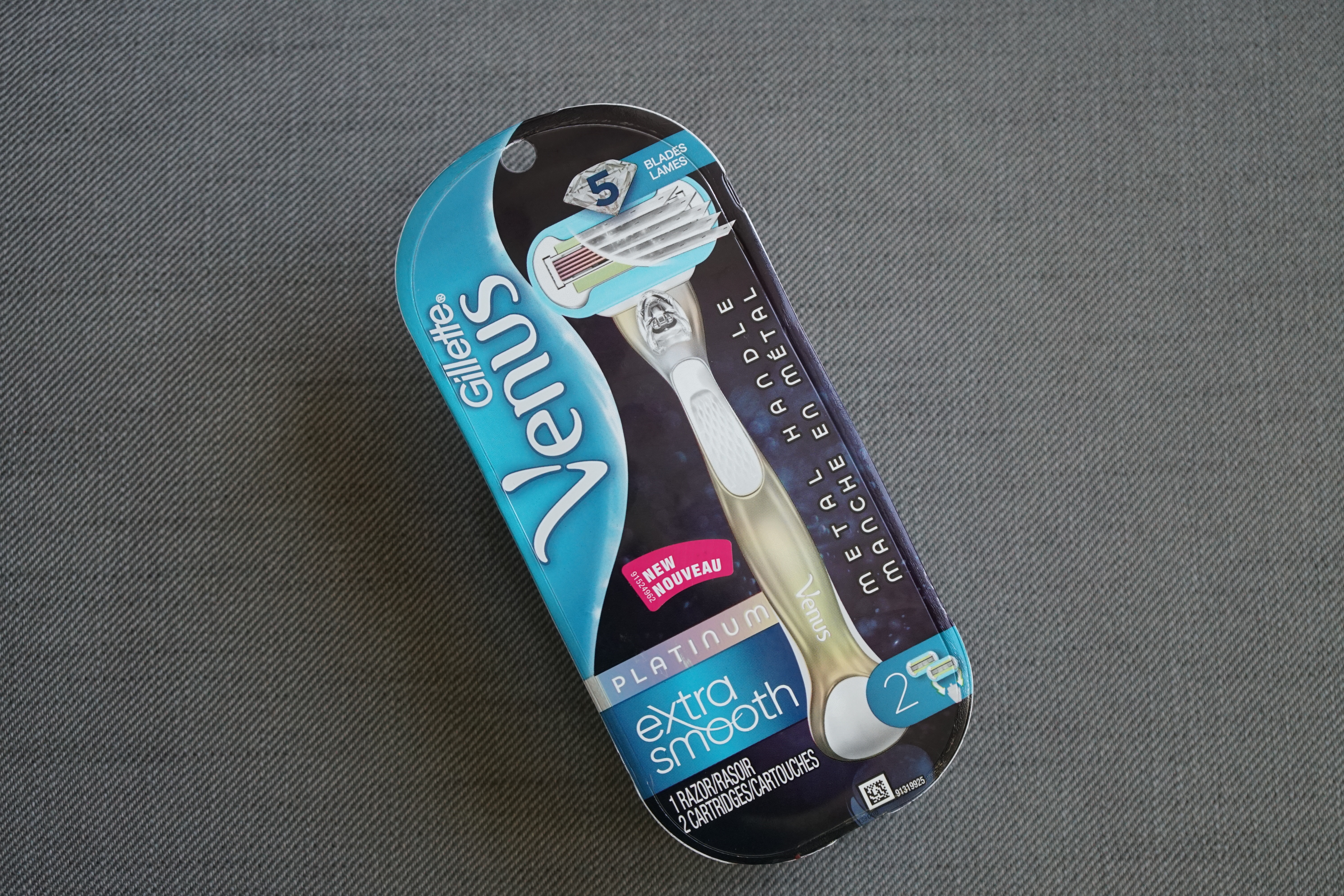 Anyway, I digress.  More about the razor!
So, according to Venus, it's the brand's first designed-for-women metal handle. The design also features a heavier, premium feel and provides women with ultimate control, strength and durability.
And there are other elements that make it great, too, namely:
Advanced blade technology: 5 diamond-like coated blades designed to stay sharper during more shaves, for skin that feels extra-smooth for longer

A new platinum metallic handle designed for a better grip in wet conditions

A "360˚ Ribbon of Moisture" that releases lubricants when activated by water for enhanced comfort and glide
I'm no expert in shaving technology, but I know what I see.  To the eye, the Platinum Extra Smooth is the Rolls-Royce of shaving tools. Sleek, metal, and futuristic looking, it blows my usual flimsy plastic razors out of the water.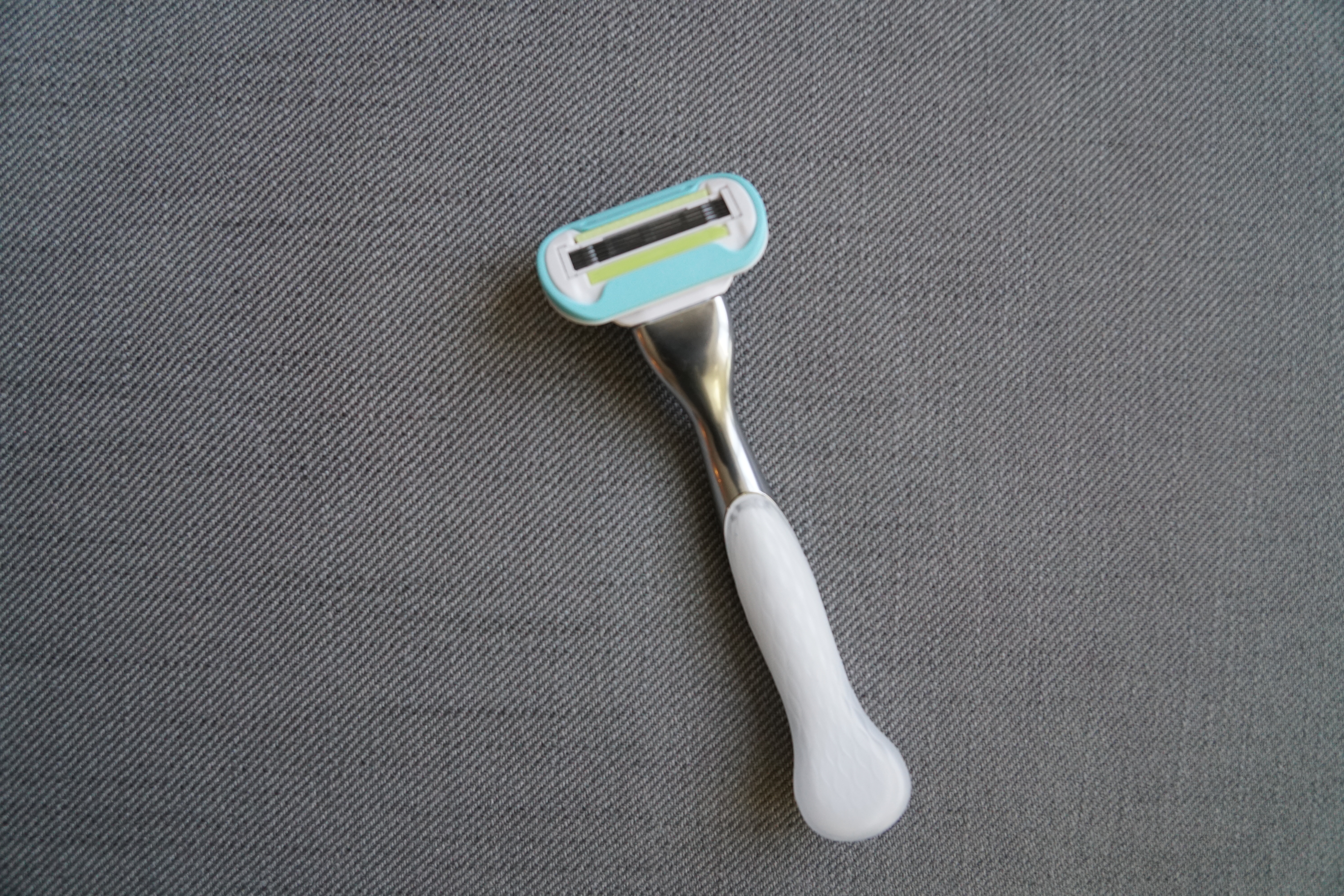 It also feels good in my hands when I hop into the shower to use it for the first time. The solid grip on the handle means there's no slippage or slip ups, and the five coated blades glide over my gams and under my arms without issue.
Verdict:  I like it, and will use it again.
Should you get the Venus Platinum Extra Smooth?
I'm always a bit wary of testimonials because our likes, dislikes, and needs are so personal.  But I also always like to share activities and products that you might find useful or enjoy!  
Personally, shaving works best for my skin, so I am a huge advocate of it. Waxing leaves me with painful ingrown hairs, irritation, and scarring/hyperpigmentation, so shaving is the obvious alternative.  For these reasons alone I would encourage you to try this razor.  After all, smooth, healthy skin is a good look!
Which methods do you use to remove hair and why?  I'm very curious!