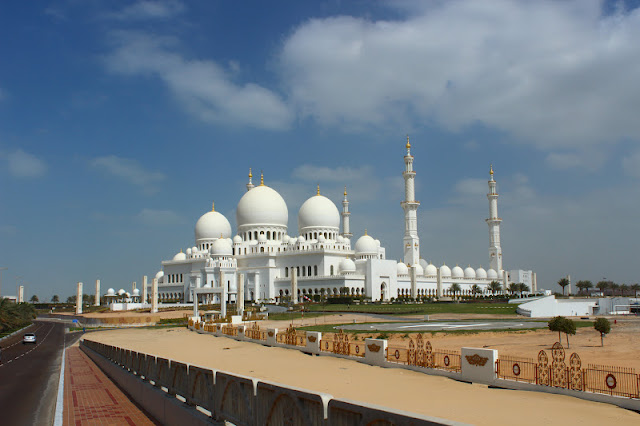 Pulled over (illegally?) on the side of the road to behold the mosque in all its splendor
One of the places you must see during a visit to the United Arab Emirates is the Grand Mosque of Abu Dhabi.
Liebling and I hopped into our rental car Tuesday morning and drove along the smooth, flat freeway that connects Dubai to its southwesterly neighbour Abu Dhabi. Approximately two hours later, we at the mosque and snapping pictures. Here is a chronicle of our adventure.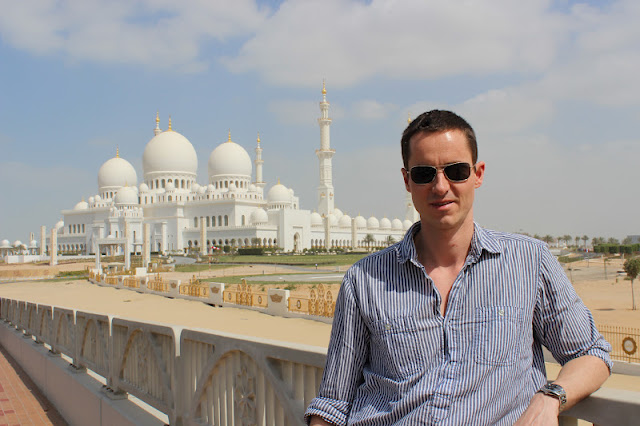 I convince a reluctant Liebling, resident photographer, to be photographed. He shockingly gives me a half-smile. Hell then proceeds to freeze over.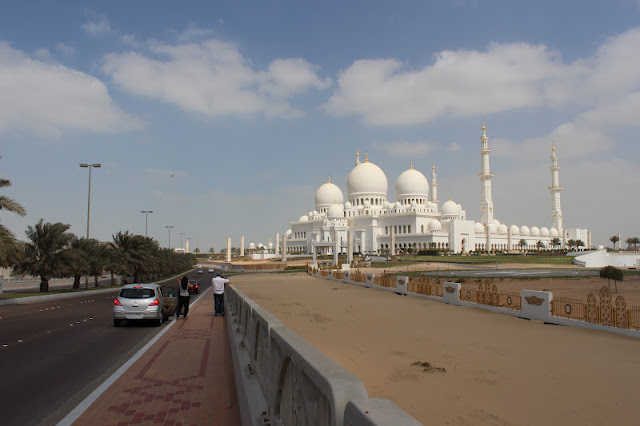 Other people see us pulled over to snap photos and proceed to do the same.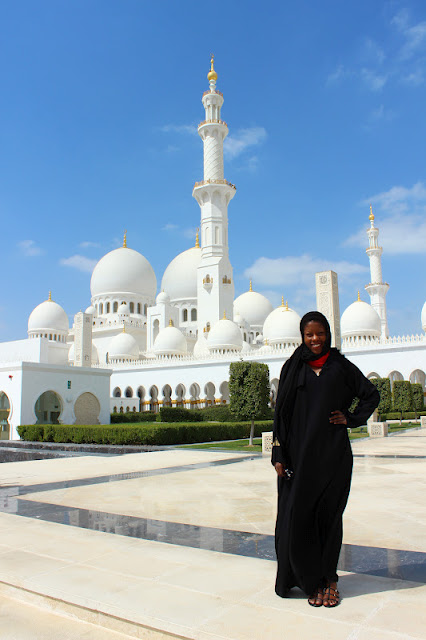 We enter the mosque. I am required to don a garment called an abbaya, as a show of respect and modesty while entering this holy place.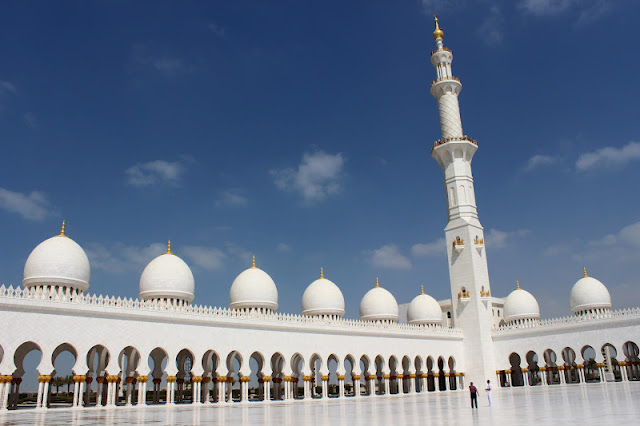 After a 15 minute wait, we are allowed to enter the mosque.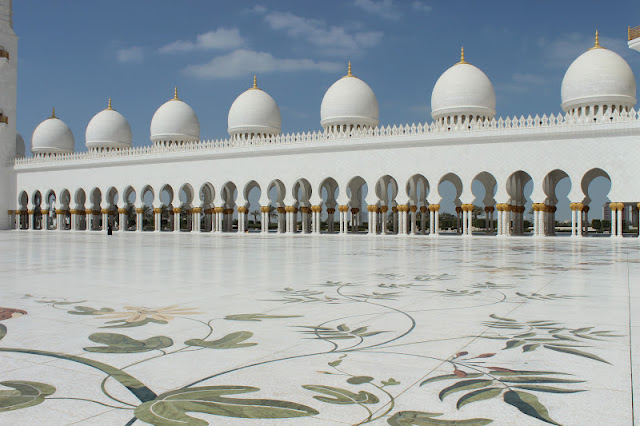 The architecture and attention to detail is stunning. I loved the tiles in the courtyard.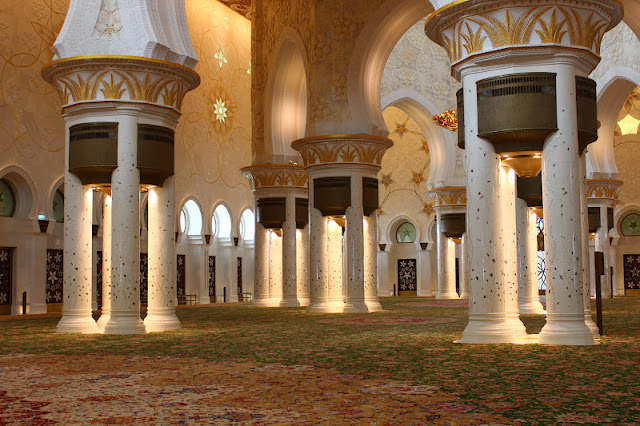 We enter the interior. It is vast and opulent.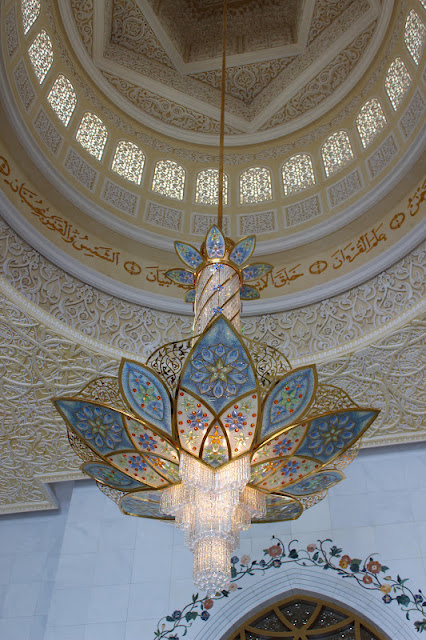 I continue to be astounded by the attention to detail- check out this light fixture!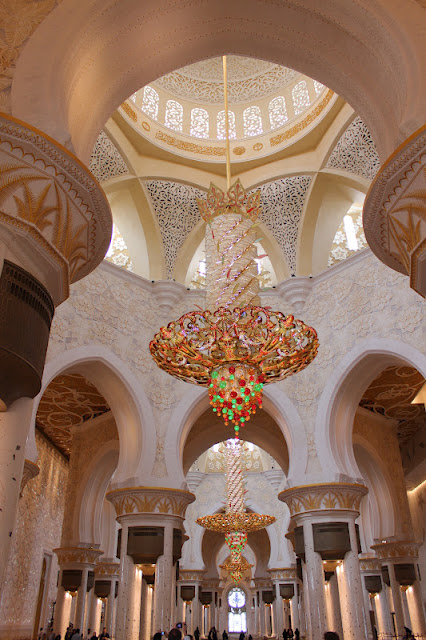 Here, you can see the all the archways and domes that make us the interior. The symmetry and structure is mind-boggling.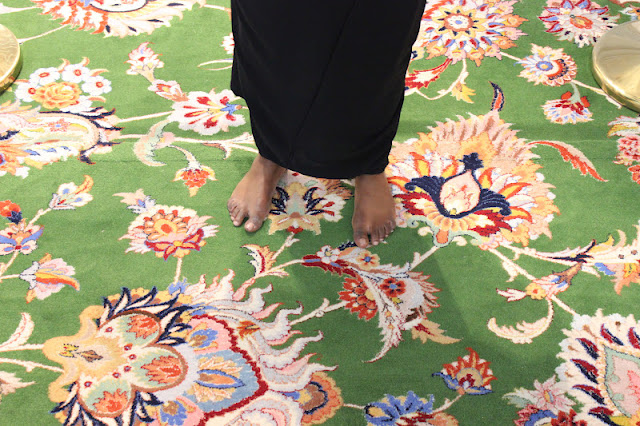 Disregard the dry, ashy feet. What I mean to show you is the carpet.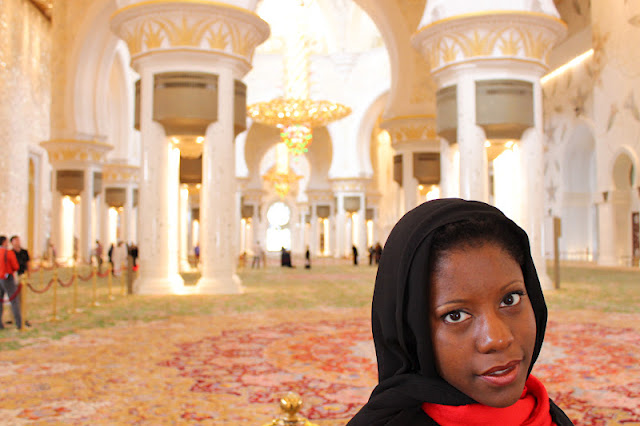 Me in my abbaya.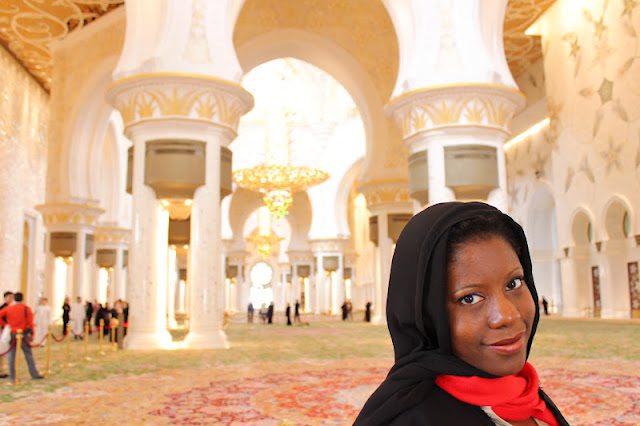 A coy smile for the masses.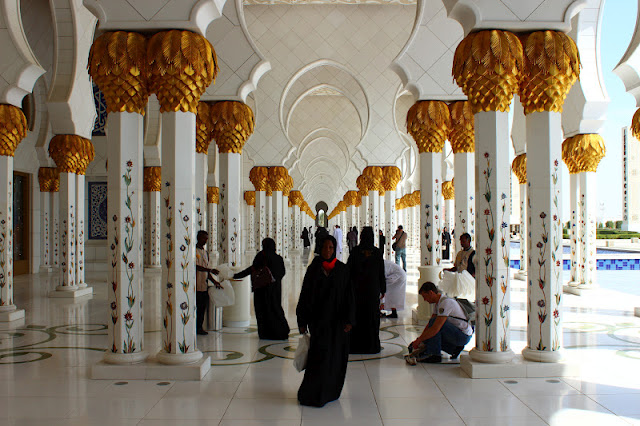 Back outside, I wander in the covered lane that stretches along the sides of the mosque.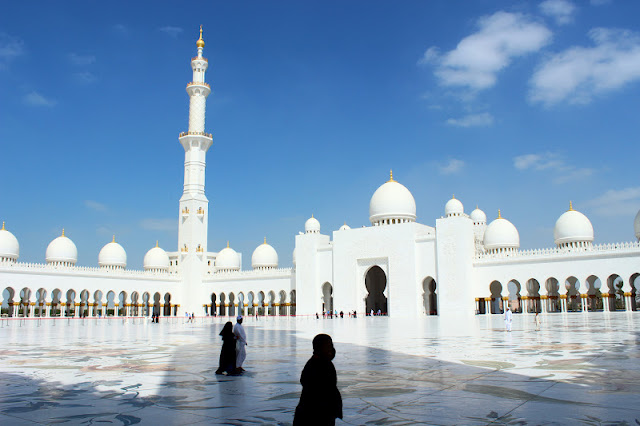 The sun is high now that most of the visit is over. The contrast between the sky and the mosque is striking.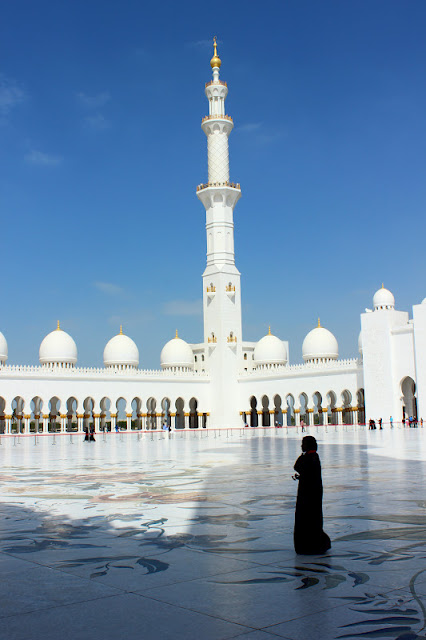 Liebling manages to snap my photo when I'm not looking.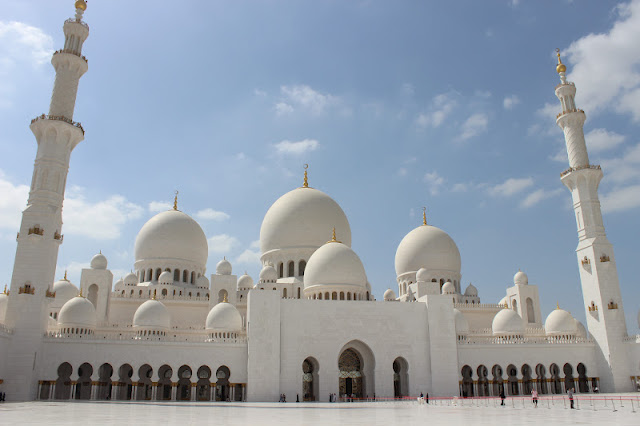 One more panorama shot.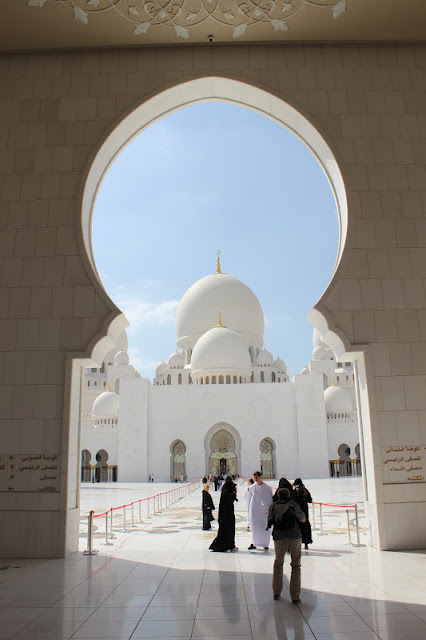 I am in love with the archways!
What did you think of this mosque? Have you ever visited a mosque before? And ladies, how would you feel about donning an abbaya in order to enter?
Psst! Don't forget to "like" me on Facebook if you haven't already! Your support is much appreciated!