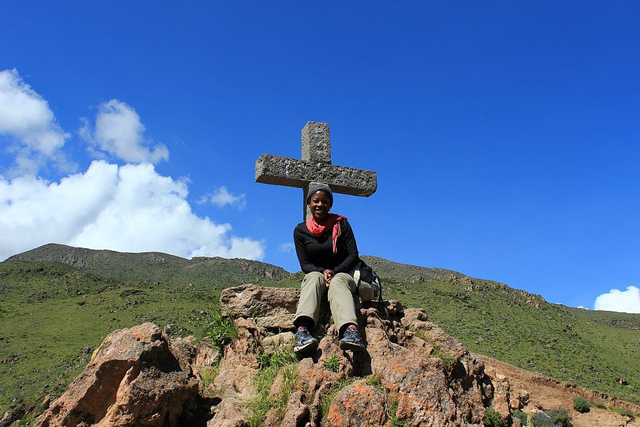 Travel is awesome: it's fun, educational, and perhaps even transformative.  But whenever I hear or see the phrase "off the beaten path" it makes me grit my teeth just a little bit.
"Off the beaten path" is probably the most overused term in travel literature and internet forums these days.  It expresses the need to do, see, and experience things in a destination that the "average" or "typical" tourist would not.  The premise in and of itself is not faulty: I can totally understand that your insatiable thirst for something new or different may mean that you want to stray from the carefully conceived itinerary outlined in your guidebook.
It's rather the snobbery and pretentiousness that can accompany  this sentiment that get me annoyed. The travellers who think they are better than others or have had more "authentic" experiences because they've gone where not many have gone before. I've heard and seen travellers boast about getting to far-reaching destinations relatively untouched by hordes of tourists, of being "the first" or "the only" to crack x destination or attempt y experience.  In the next breath, I've heard these same travellers disparage others for going on cruises, or coach tours, or all-inclusive resort vacations; I've seen them scorn those who go to the Bahamas instead of Burma or Bhutan.
As if going off the beaten path somehow makes you more intelligent and highly evolved than someone else. Um, no.
As I said in my in 7 Travelling Truths post, I believe that all travel is valuable: there is no travel hierarchy and travel is not a race.  Travel should never be the subject of a pissing contest — and if you think you are better than someone else because you travelled to the furthest and the most random corners of the earth then you are a sad little person.
Because, after all, what's so bad about the beaten path?
The beaten path is the beaten path for a reason. People never would have flocked to, say, the Eiffel Tower if it wasn't special in some way, they wouldn't continue to go to the Grand Canyon in droves if it wasn't, for lack of a better word, epic.
Let me make myself clear before you get up in arms: there's nothing wrong with wanting to do something different, wanting to see, feel, and taste the atypical on your journey abroad.  But when your desire to boldly go where no one has gone before is based heavily on competition, chest-thumping bragging rights, and looking down your nose at others because you deem their "ordinary" travels not "alternative enough", you've got a problem.
So what's my message here? Simple. The road not taken, of course, can yield rewards, but the established road, well-walked, experienced, and trodden, is exactly so for a distinct purpose and shouldn't be the object of disdain — even if it is "mainstream".
Besides, travel snobbery is uglier than Cinderella's stepsisters.  Live life and love travel — all travel — on your own terms.
 What do you think?  What's your take on travel snobbery and the desire to get off the beaten path?