I had the pleasure of going to Kenya, Tanzania, and Zanzibar in late 2009 but never blogged about the experience… until now!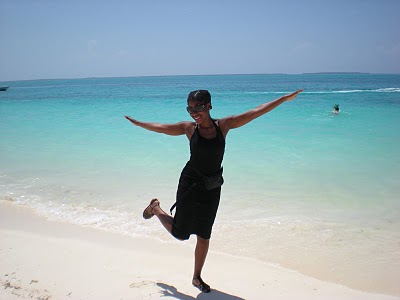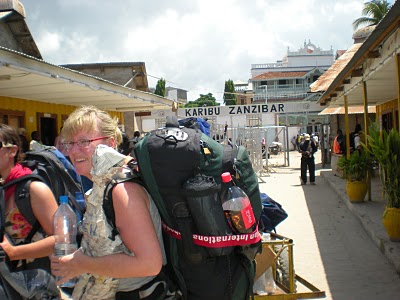 I think that Zanzibar is the most beautiful place that I have ever been to in my life.
Words cannot describe the beauty of the place so I instead will put a picture: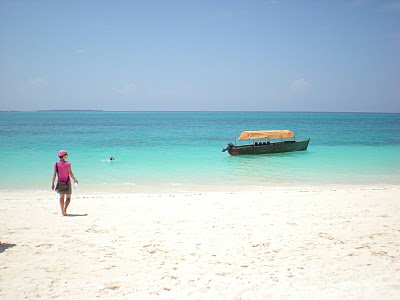 Is this place not gorgeous!?
Zanzibar is a semi-autonomous state located a 3-hour ferry ride off the coast of Dar es Salaam, Tanzania. After a difficult 8 days of camping in the environs of the Serengeti and Ngorongoro Crater, we were looking forward to beach and relaxation. On the ferry I met two lovely girls from Uganda and we spent so much time talking that the ferry ride was over in a flash!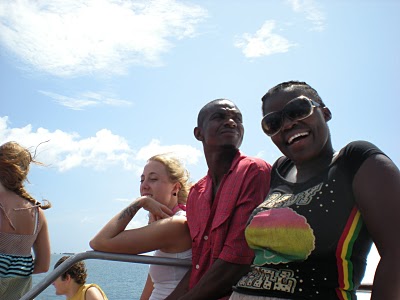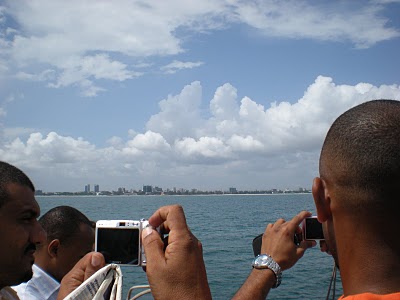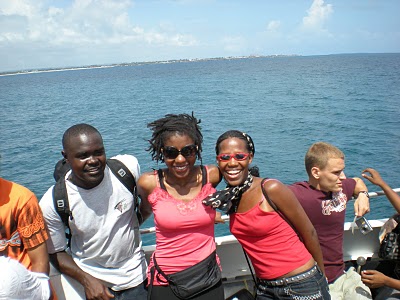 We got off the boat upon our arrival in Stonetown, the capital city of Zanzibar. Stonetown is known not only for its beauty, but also because it was one of the world's last open slave markets. We walked the streets of the town, ate in a restaurant where I nearly fainted when a roach crawled onto the table, and went to check out a night market where grilled seafood was in abundance.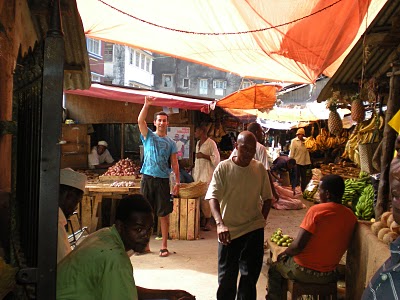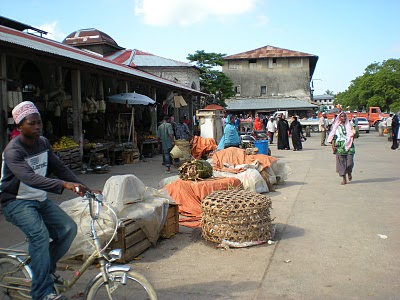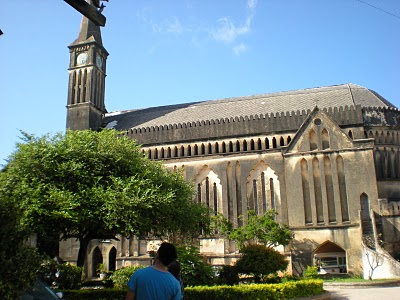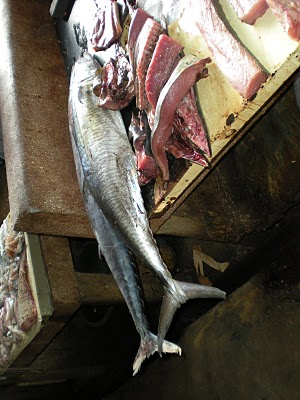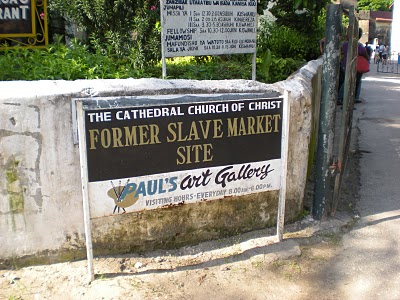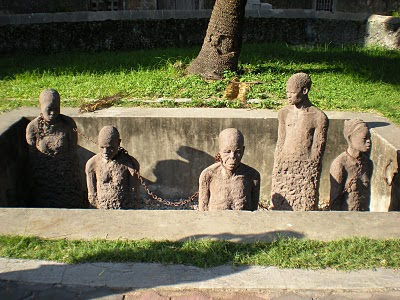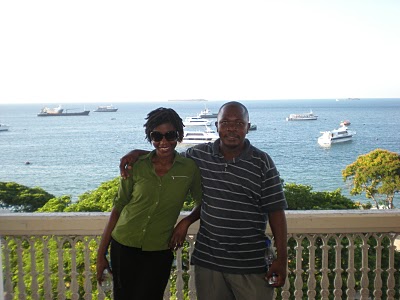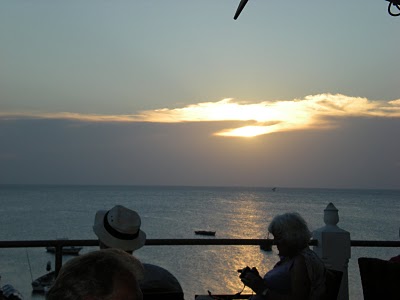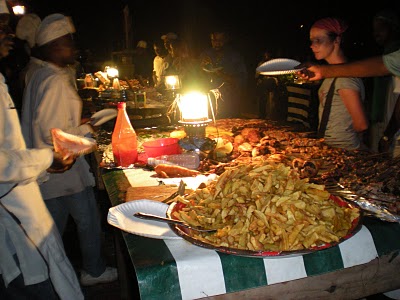 We spent four nights on the island. On the second day, we drove from Stonetown to another part of the island called Kendwa. On the way there we stopped at a spice farm and had a tour of the premises.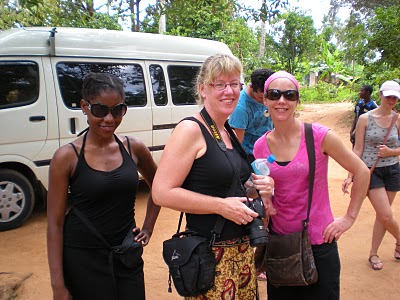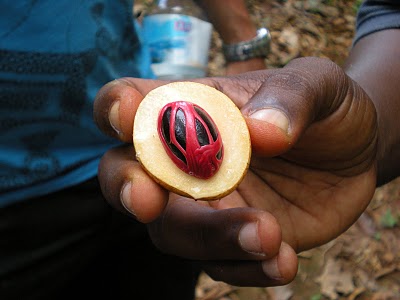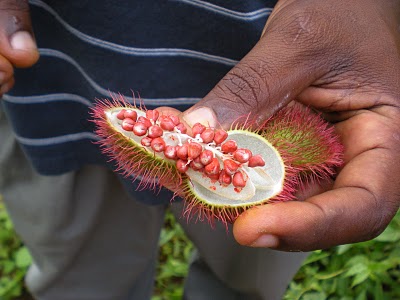 We got to Kendwa, which was just heavenly. The next three days were spent lolling around the beach in our skivvies and making friends with local and other foreigners alike. We met a guy from a Maasai tribe who roamed the beaches and tried to peddle his wares. The most peculiar thing about this gentleman was that, other than Swahili, he only spoke Italian, which made for some pretty interesting non-conversations (as I don't speak any Italian).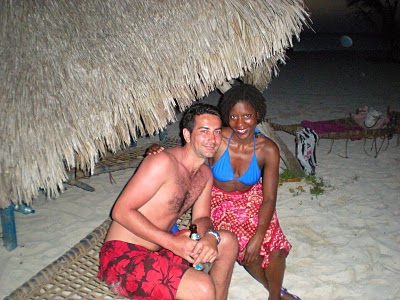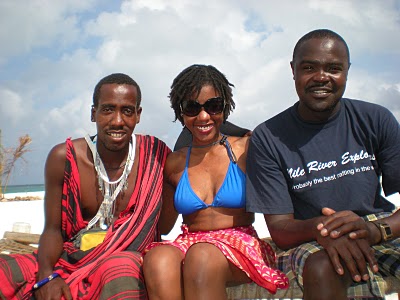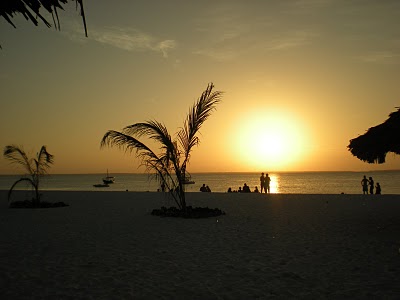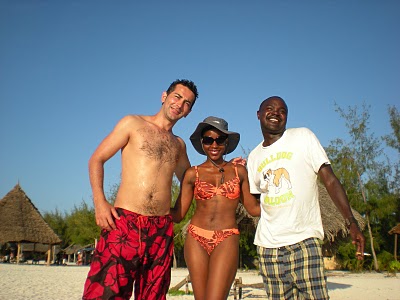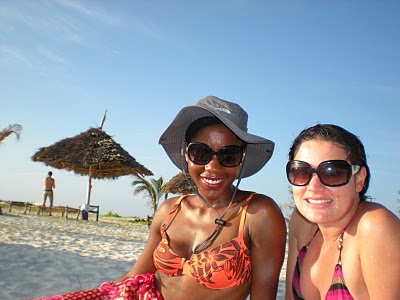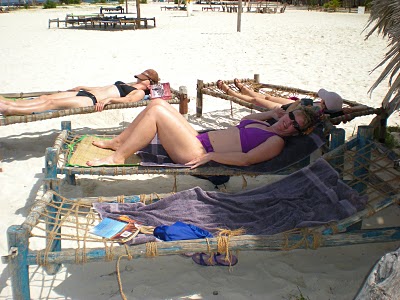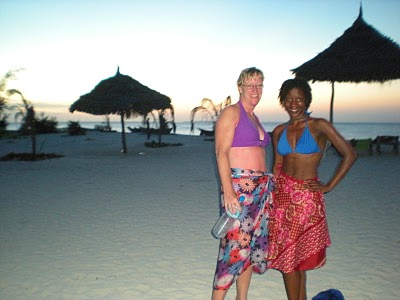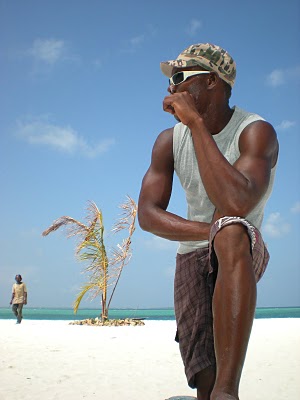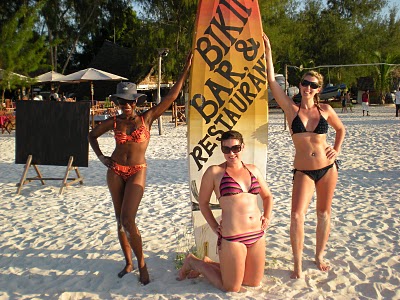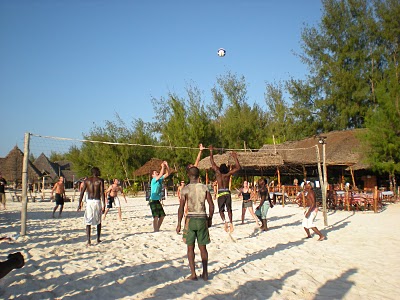 We also feted New Year's Eve in Kendwa. So we rang in the new year while dancing on the beach, and when it got too hot, cooled ourselves down in the Indian Ocean… pretty nifty, eh?