Cusco, Peru took our breath away- literally.  At 3,400 meters  above sea level (that's 11, 150 feet for you non metric folks!),  we were quite literally gasping for air.
 We had flown in that afternoon from lower-lying Lima (after our plane was senselessly delayed for over 4 hours, gah!), and the rapid jump in altitude meant that Cusco, through no fault of its own, offered us less oxygen to suck into our lungs. As we de-planed in the airport, I moved slowly, ever so slowly, afraid that my body wouldn't be able to adjust to the change. I already knew from my trip to the Atacama Desert in Chile (one of the highest and driest in the world) last year that I was prone to altitude sickness, so it came as no surprise when the nausea came and an acute headache started pounding at my temples.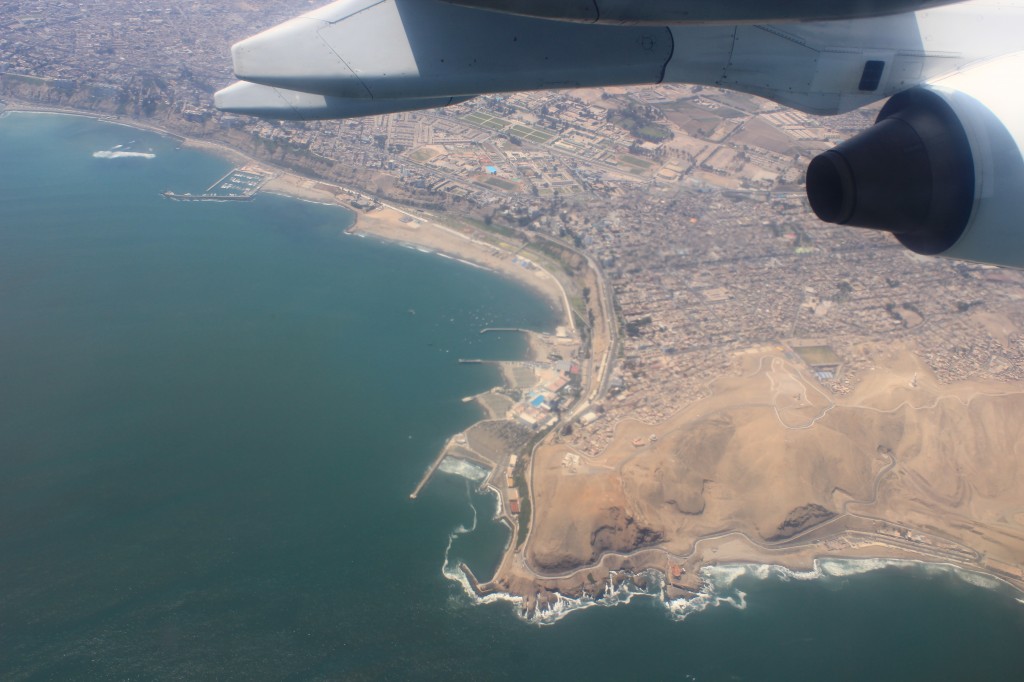 It felt like we were sucking air through a straw. We exited the airport and the sun bore down on us mercilessly, making it even harder to breathe and reminding us that our packs were heavy and our bodies weary.
It was with pleasure that we reached our hotel, the Golden Inca,  and luxuriated in the air-conditioned haven of our room, our home for three nights.  The young man at the reception, sensing our weariness, brought us cups of coca leaf tea, known to ward off altitude sickness.  I added two heaping spoons of brown sugar to mine and greedily slurped it down.  Bliss.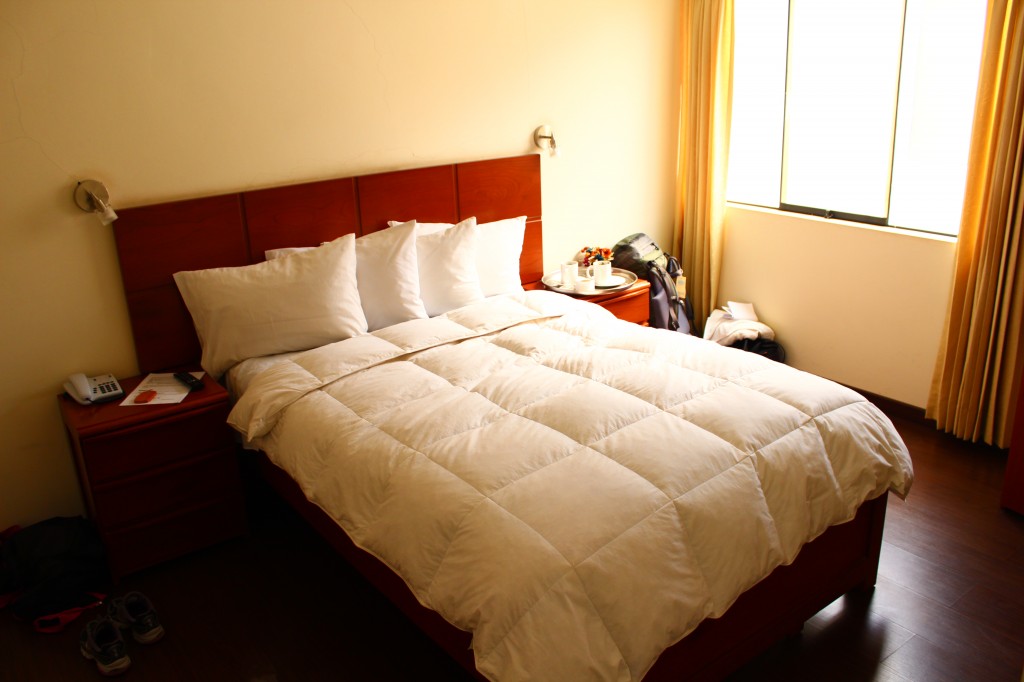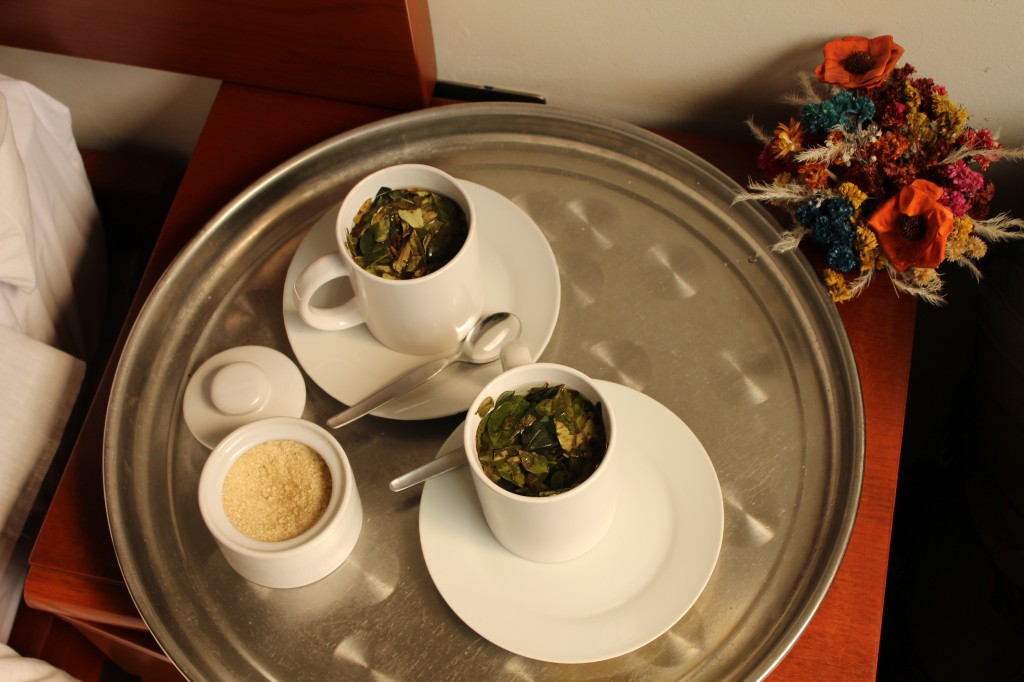 But Cusco took our breath away in many ways as well.  Known as the unofficial gateway to Machu Picchu (many people stop here before  heading to see Peru's most popular landmark), the city is large, bustling, and vibrant, if a bit gritty.  Our second day in town, recovered somewhat from our acute bout of altitude sickness, we headed to Cusco's gorgeous main square.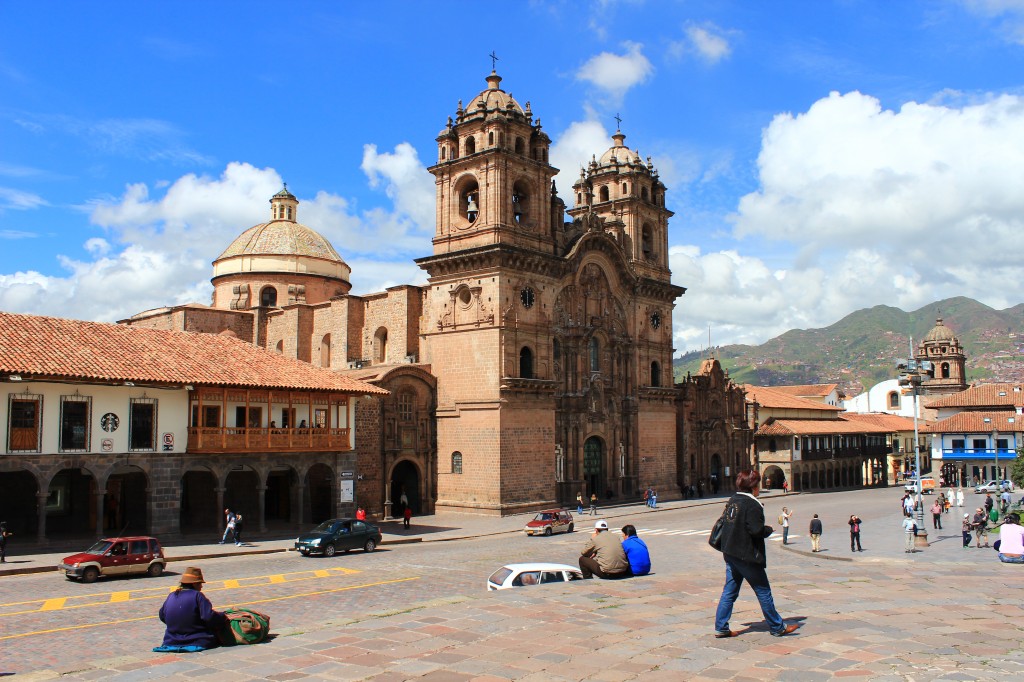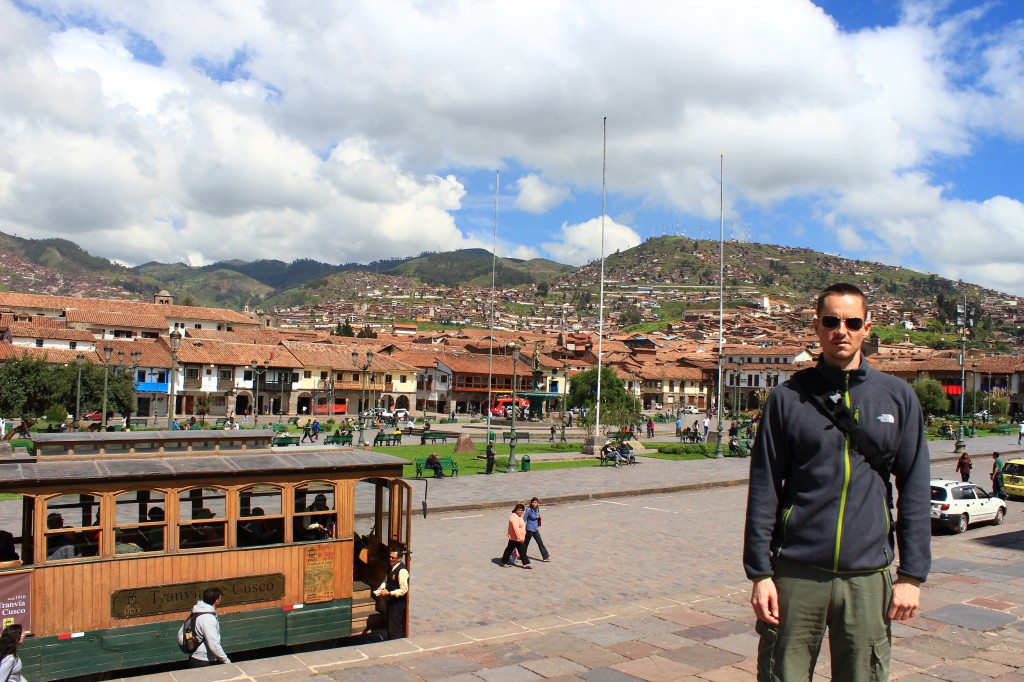 Now,  you guys know that I am crazy in love with colonial cities.  I love architectural wonders like ornate cathedrals and cobble-stoned streets, of which Cusco's main drag has aplenty. We even got the added bonus of running into some very purposeful looking  men of the cloth. Holy s…mokes!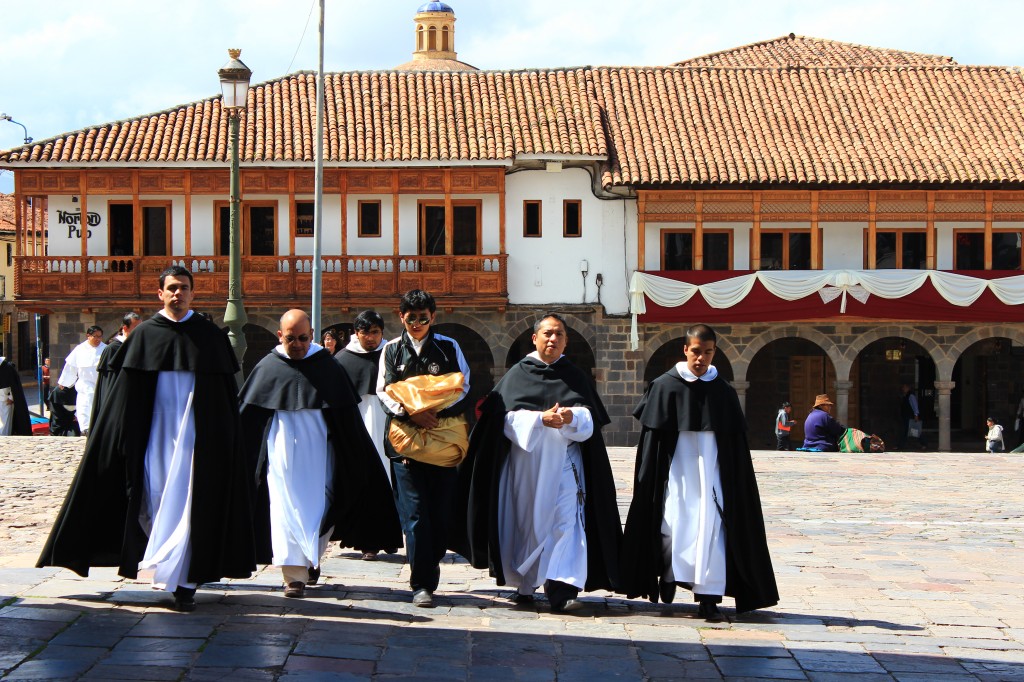 Have you ever suffered from altitude sickness?  What places or things have taken your breath away?
A big thanks to HostelBookers who hosted us at the Golden Inca in Cusco and Miraflores Apartments in Lima.