Travelling stateside this year? A road trip to destinations along the U.S. Civil Rights Trail can't be missed.

This is a sponsored post written by me on behalf of U.S. Civil Rights Trail. All opinions are 100% mine.
Infuriating.  Hurtful. Unbelievable.
Transformative. Inspirational.  Emotional.
These words immediately come to mind when I think of the Civil Rights Movement, the monumental fight for African-Americans to gain equal rights under U.S. law.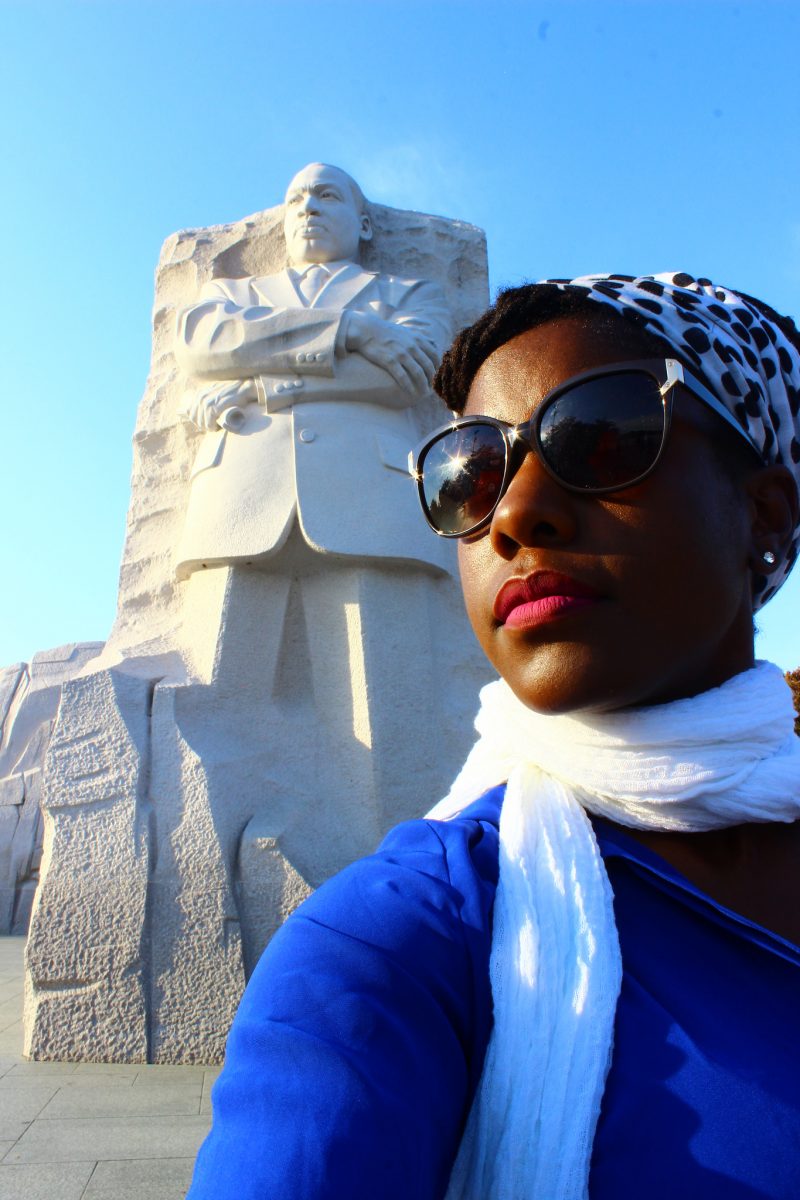 The movement, which largely took place in the 1950s and 1960s, was characterized by the struggle to end legalized racial segregation and discrimination in the United States.  
Despite the abolishment of slavery nearly 100 years earlier, black Americans still suffered a number of social injustices.  Many were unable to go to good schools, access equal public transportation, or even vote.
But through many years of persistence and major efforts involving civil resistance, nonviolent protest, and civil disobedience,  African-Americans were able to overcome, with the Civil Rights Act and the Voting Rights Act being signed in 1964 and 1965, respectively.  Yup, you read that right.  1964 and 1965… less than 55 years ago.  Wow.
As a black person who currently lives in the U.S. such a recent and marked history of oppression is difficult to imagine. Because, while I still face racism and discrimination in the present day (post racial society? What post racial society?!) , I'm mostly able to exercise the vast majority of my personal freedoms, sprinkling my #blackgirlmagic along the way.  I'm both humbled by and grateful for this fact.
Retracing the Civil Rights Movement through the U.S. Civil Rights Trail
I'm a firm believer in learning about the past so that you can better understand your present and future circumstances.  Also, as a former classroom teacher, I think the study of history is fundamental.  This is why I'm excited about the newly established tourism effort known as the U.S. Civil Rights Trail, a collection of landmarks in the U.S. that played a pivotal role in advancing social justice during the Civil Rights Movement.
Composed of over 100 churches, courthouses, schools, museums, and other landmarks across 14 states, the U.S. Civil Rights Trail not only tells the story of the trials and triumphs of the people and places behind the movement, it also organizes them, for the first time, in a way that lends itself to a transformational travel experience through the American South and beyond.
Why you should go
Whether you're road-tripping or plane-hopping, the U.S. Civil Rights Trail is a great chance to travel the U.S. in a different way— one that is more purposeful, meaningful, and driven by history.  
After perusing a list of the stops on their website, I'm more encouraged than ever to visit Alabama, which has nearly thirty attractions and played a huge role in the institution of the Civil Rights Act.  
I'm excited to visit Little Rock, Arkansas where the "Little Rock Nine" made headlines when they were the first black students to racially desegregate schools.
And I'm already mentally planning my return to the National Museum of African American History and Culture in Washington, D.C. because my first visit back in 2016 was far too brief.
Where to find more information on the U.S. Civil Rights Trail
Civil Rights is a conversation that's just as important today as it was 50 years ago, especially as social injustice still happens on a global scale.  Travelling the U.S. Civil Rights Trail, then, is an excellent way to gain perspective, enlightenment, and compassion.  After all, as their tagline says,  "What happened here changed the world." Visit the U.S. Civil Rights Trail website for more information on destinations and ideas for prospective routes!
So, will I see you on the trail?  I sure hope so! With over 100 attractions across 14 states, there are lots of places for us to bump into each other.
Have you been to any of the destinations on the list?
Pin this post and share with all your friends!