Think New Orleans is just about Mardi Gras?  Think again.  Here are my suggestions of things to do in this vibrant city.
New Orleans.  The American city that stole my heart.
Yes, New Orleans is known for Mardi Gras.  But there's so much more to the city than that.
NOLA, as it's affectionately called, has both verve and personality.  There's colourful architecture, flavourful food, and soulful music that seems to emanate from every fold and crevice of the city.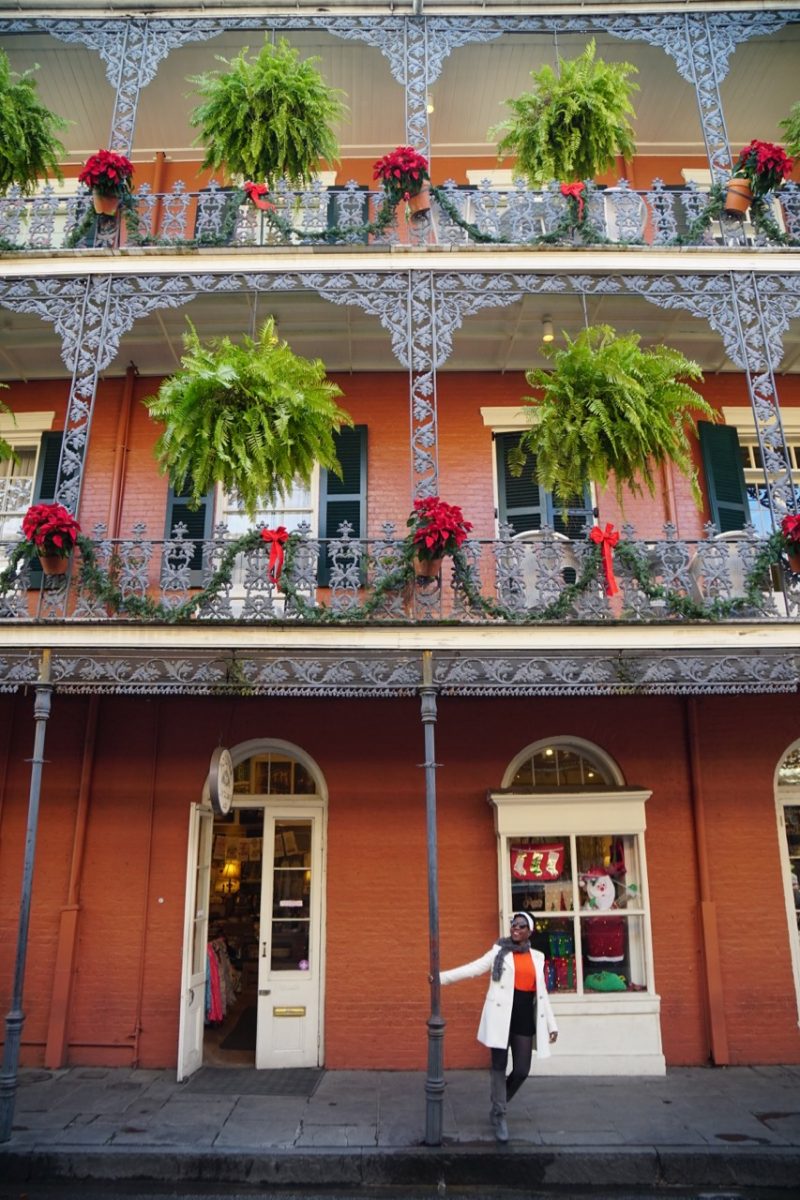 And then… There's the Southern hospitality (and accents) which can't help but make you smile.  There's the rich history, which is absolutely captivating. And, of course, there's the beauty and tenacity of the city's people, who have survived the worst (Hurricane Katrina), and yet have still managed to turn lemons into lemonade.
Y'all, I have SO many things to say about New Orleans, but so little time and space.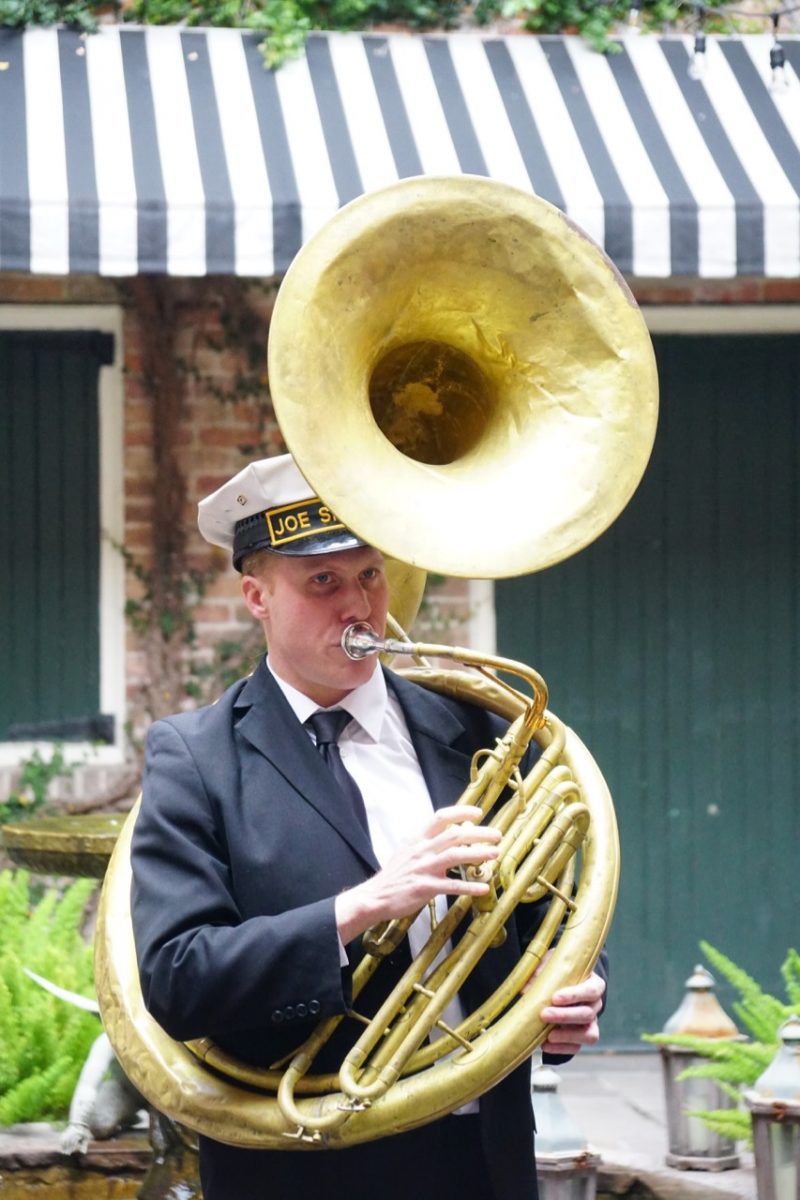 Liebling and I travelled there last month on assignment for the tourism board and let me tell you– they kept us busy with loads of activities.
However, to keep things organized and (semi) succinct, in this post I'm only going to share my top picks for things to do in New Orleans besides going to Mardi Gras.  Stay tuned for my next post, where I'll chronicle where and what to eat in this amazing city!
Why you should visit New Orleans, Lousiana
Hold up. Did you read my intro?  The city is gorgeous and exciting and vibrant and tasty (OMG I ATE SO MUCH FOOD WHILE I WAS THERE). The historical center is also pretty compact, making New Orleans the perfect long weekend trip.
Moreover, there are loads of things to do and see in New Orleans– what I liked the best was that there was something for every age level and interest.
Because I know what you're thinking:  New Orleans is a party city strictly for youngins.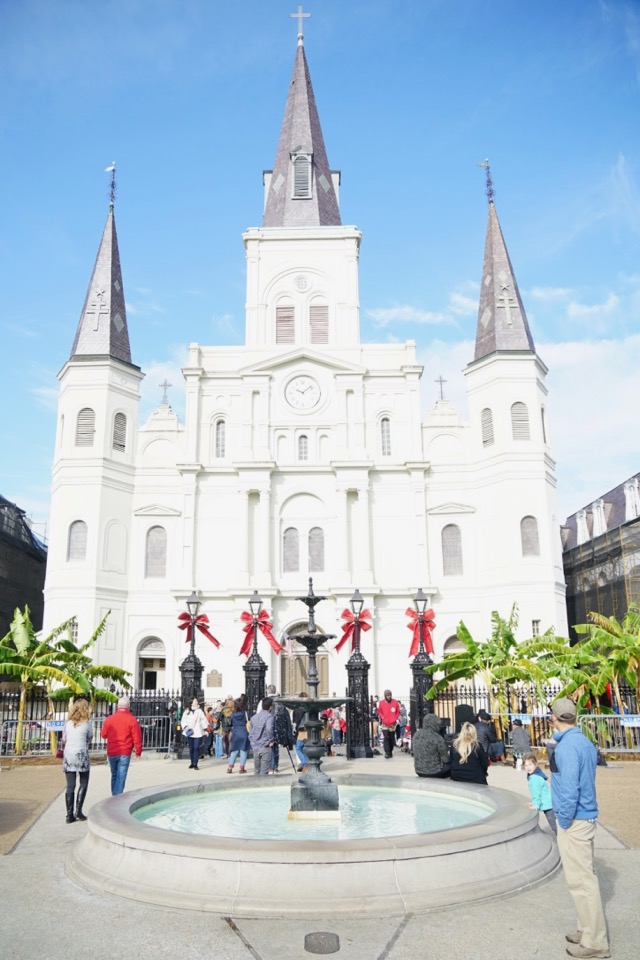 Don't get me wrong, though.  New Orleanians know how to throw down.  But as someone who a) doesn't drink alcohol and b) likes to go to bed early (#GrandmaTings)  I was pleasantly surprised by the range of interesting activities that didn't involve partying 'til the wee hours of the morn.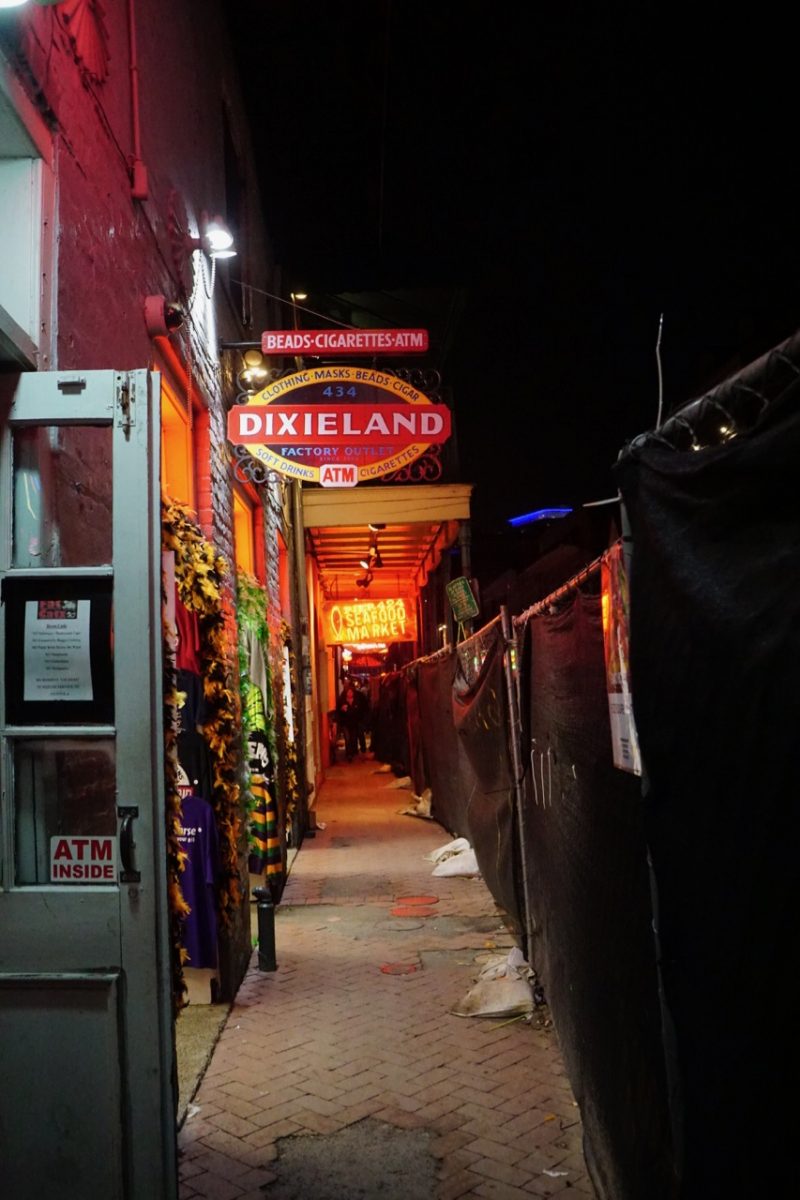 It's not only for frat boys looking to blow off steam; the city is so much more than Bourbon Street and Mardi Gras.
So without any ado, here are my recommendations for things to do in New Orleans.
What to see and do in New Orleans, Lousiana
Walk around the French Quarter and Frenchmen Street.  Let's start with one of the easiest and cheapest things to do in New Orleans, shall we? New Orleans' French Quarter and Frenchmen Street are visually stunning architecturally, not least because of their comely colonial architecture. Once under French and Spanish rule, the blend of architectural styles, with a dash of American Victorian thrown in, makes the whole area a sight for sore eyes (and ridiculously Instagram-mable).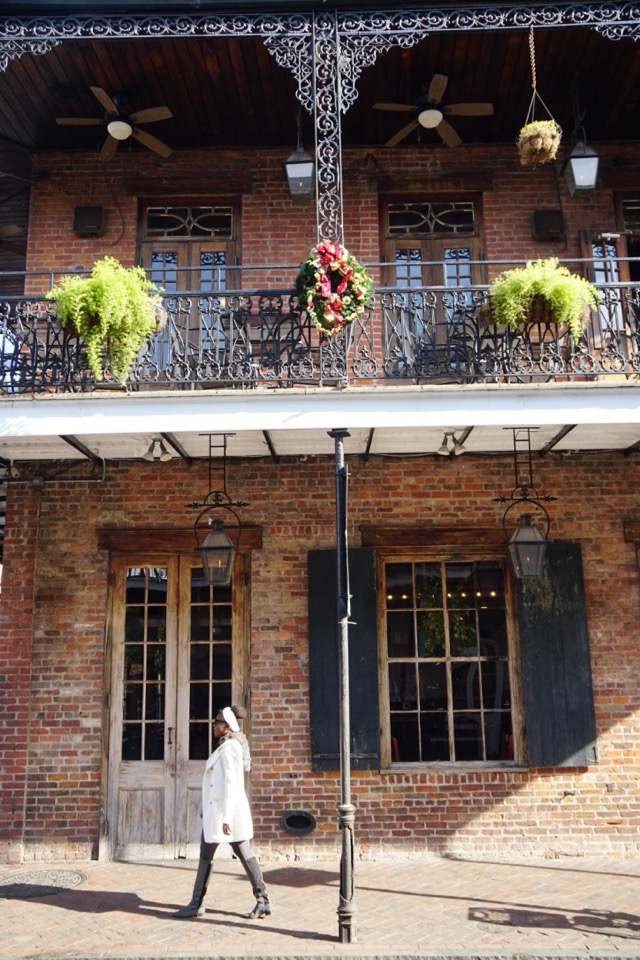 And if all the visual stimulation weren't enough, there's enough happening in the streets to keep you entertained sonically.  From buskers to "second lines" (outdoor parades replete with marching bands and spontaneous energy like nothing you've seen), the wide array of free entertainment available will quite literally have you dancing in the street.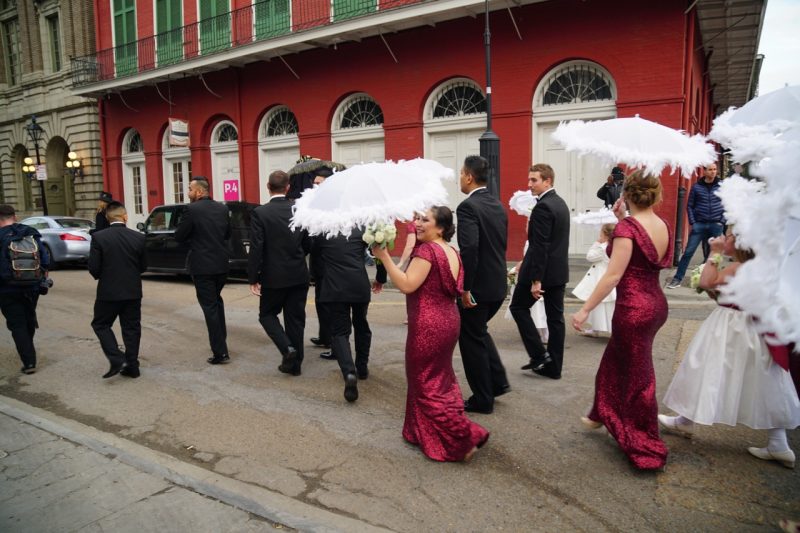 Do an organized tour (by foot or by segway). If you want a deeper understanding of the city's architecture, history, and vibe, I have two organized tours for you.  The New Orleans Segway Experience Tour was a bit daunting at first, but it was fun to see New Orleans' most popular sights whilst perched atop a motorized vehicle.
The Faubourg Marigny Walking Tour took us past old Creole mansions and through the Creole suburb known as The Marigny, all while explaining legacy of the Haitian refugees and Free People of Colour that once populated the area.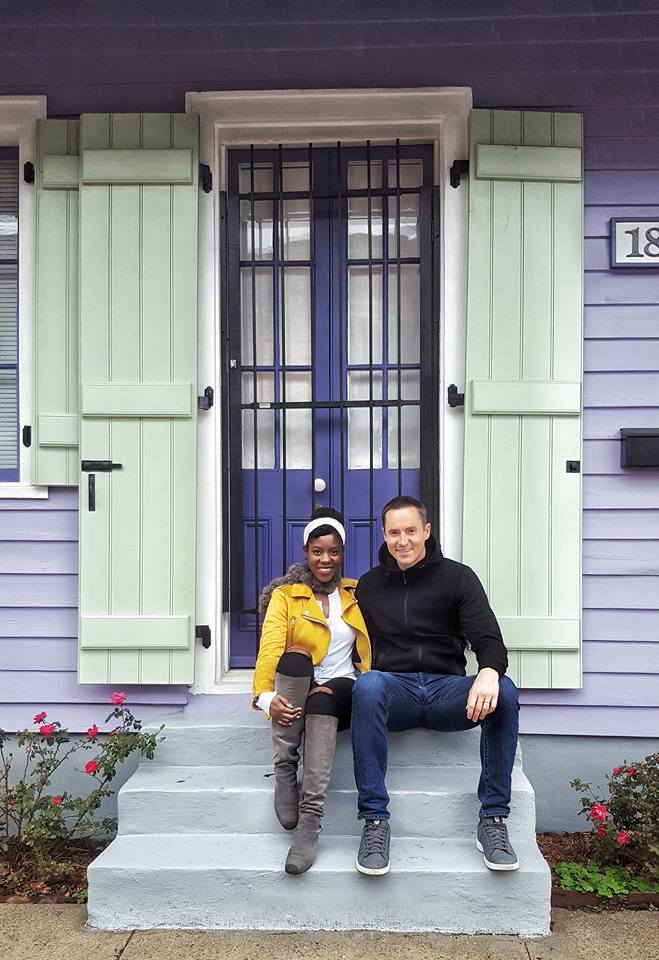 Go on a food tour and stuff yourself with local cuisine. Po' Boy sandwiches.  Beignets.  Crawfish etoufee. There's so much great food in New Orleans that a long weekend isn't enough to try them all. Trying to scope out the best places to eat in such a short amount of time can be also be, well, trying… If not completely intimidating.
This is why I heartily recommend doing a food tour to "get your bearings"; it rates high on my list of things to do in New Orleans (or any city I'm visiting, really). I generally enjoy doing food tours because a) someone has already picked where we're going to eat (I am soooo indecisive!) and b) I get to sample loads of different foods, many of which I wouldn't have normally tried.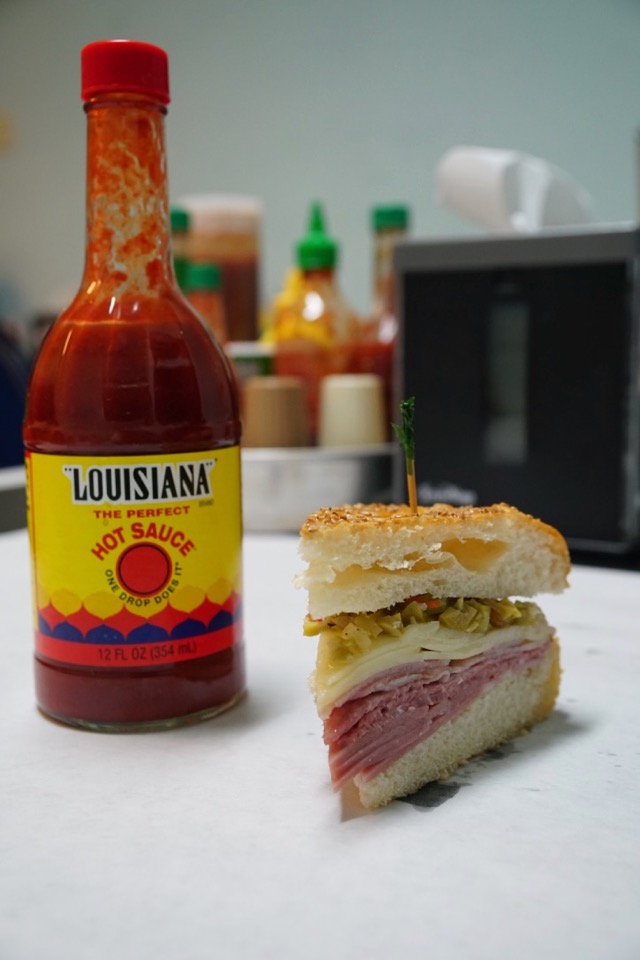 We did the Dr. Gumbo Food History Tour, which not only offers a delicious journey through New Orleans, but also has a lot of information about Louisiana's rich culinary history. A quick FYI, though: there are up to 7 stops on this tour– and the portions are pretty sizable– so come hungry.
Do a cemetery tour. The Dead Sexy St. Louis Cemetery No. 1 & Storyville Walking Tour took us through the city's oldest above-ground cemetery, one of the most attractive and well-known burial grounds in the U.S. The tour also explained how the practice of voodoo came to the city and took us to view the final resting place of Marie Laveau, the so-called Voodoo Queen of New Orleans.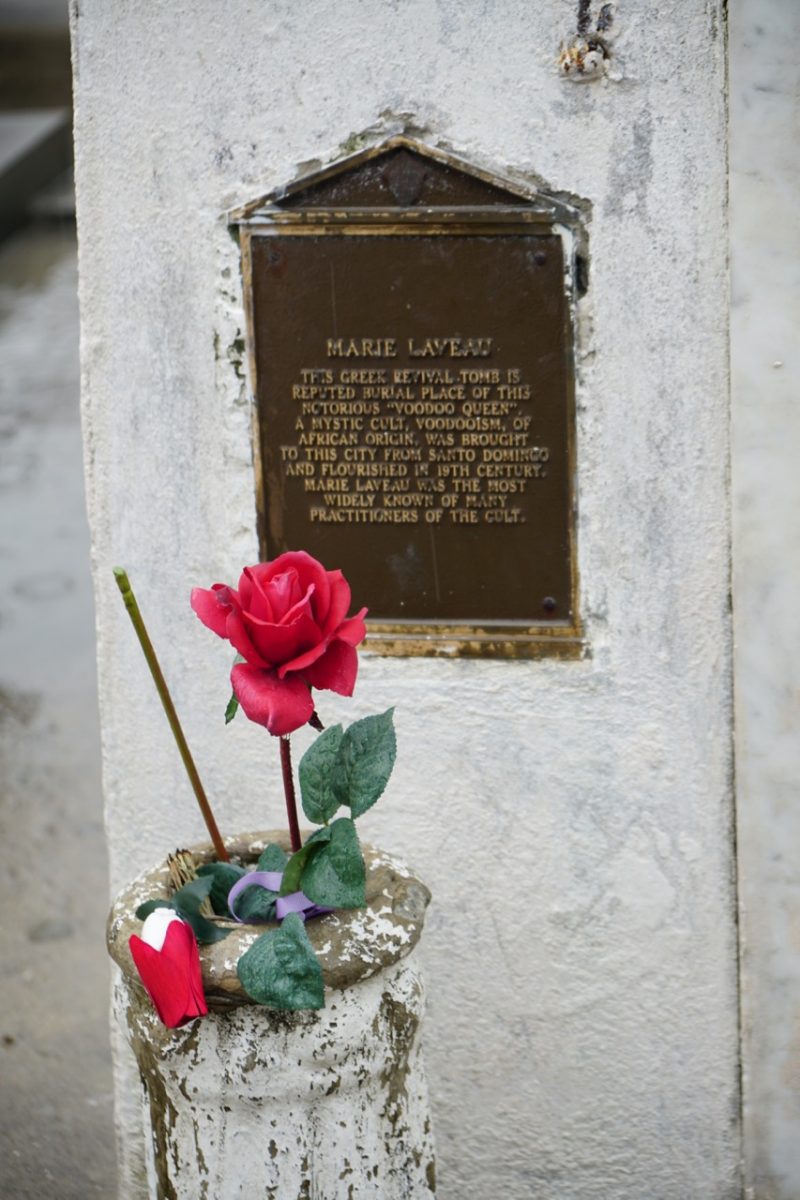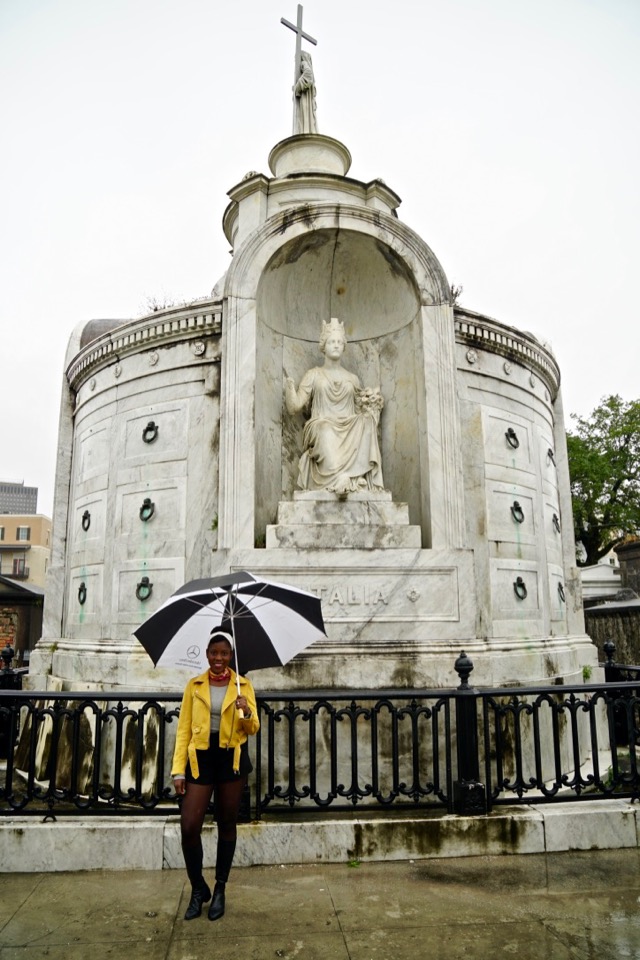 See a jazz show (or three).  Jazz music is a way of life in New Orleans, so not seeing a jazz show while there is a major disservice.  We attended a performance at the Jazz Playhouse by Michael Watson & The Alchemy and it was exquisite.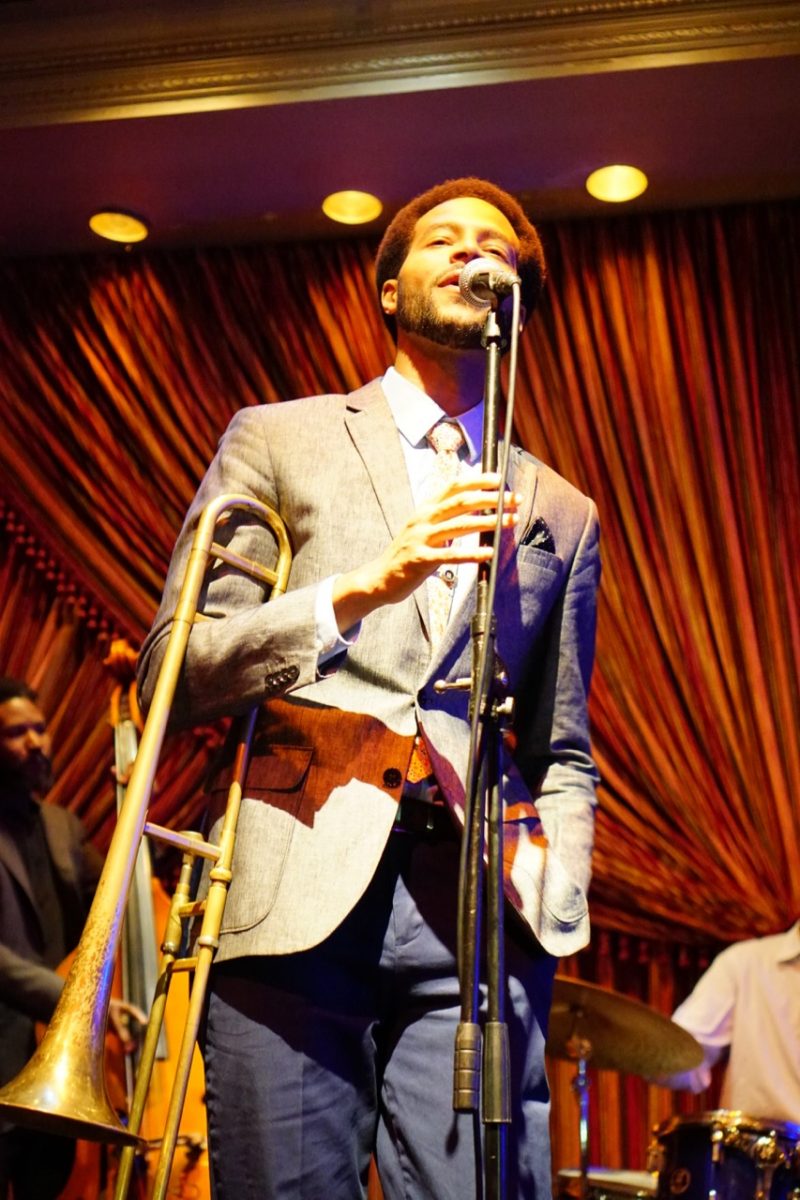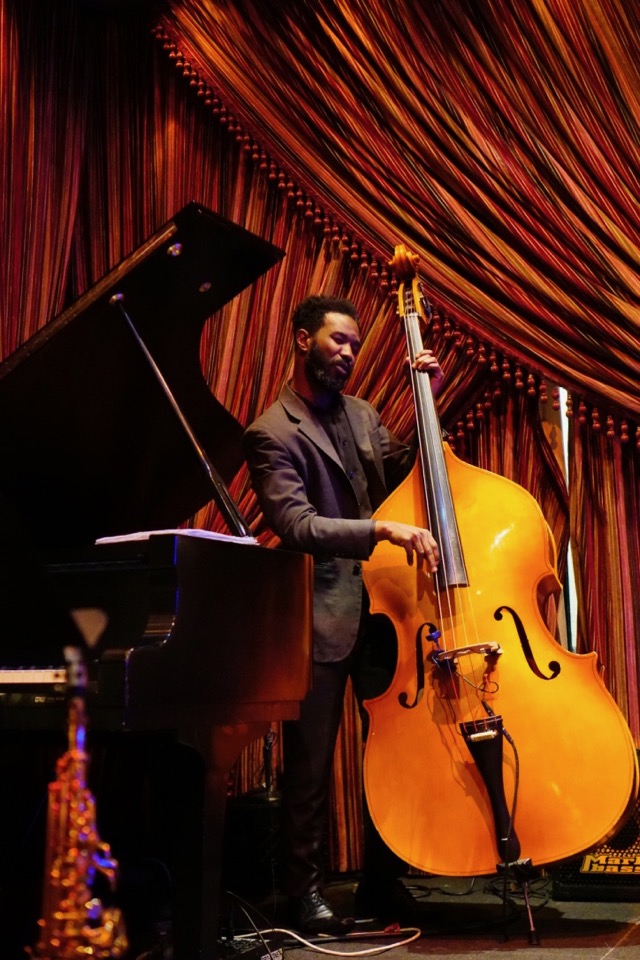 Visit Mardi Gras World.  You can't come to the home of Mardi Gras and not visit Mardi Gras World! Here you can learn the story of how and why this epic parade started in New Orleans.  However, my favourite part by far was getting to snoop around in the warehouse where they construct all the floats.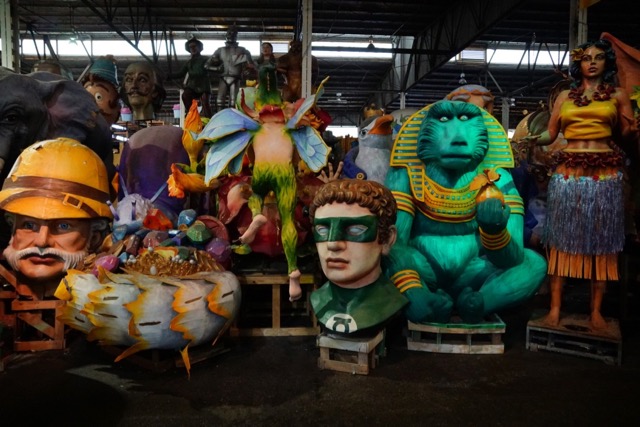 Party on Bourbon Street and Frenchmen Street.  No trip to NOLA is complete without at least a stroll along Bourbon and Frenchmen Streets after dark! It's the ultimate sensory experience and not one to be missed.  If partying ain't really your thing, go for the people watching– I promise it won't disappoint!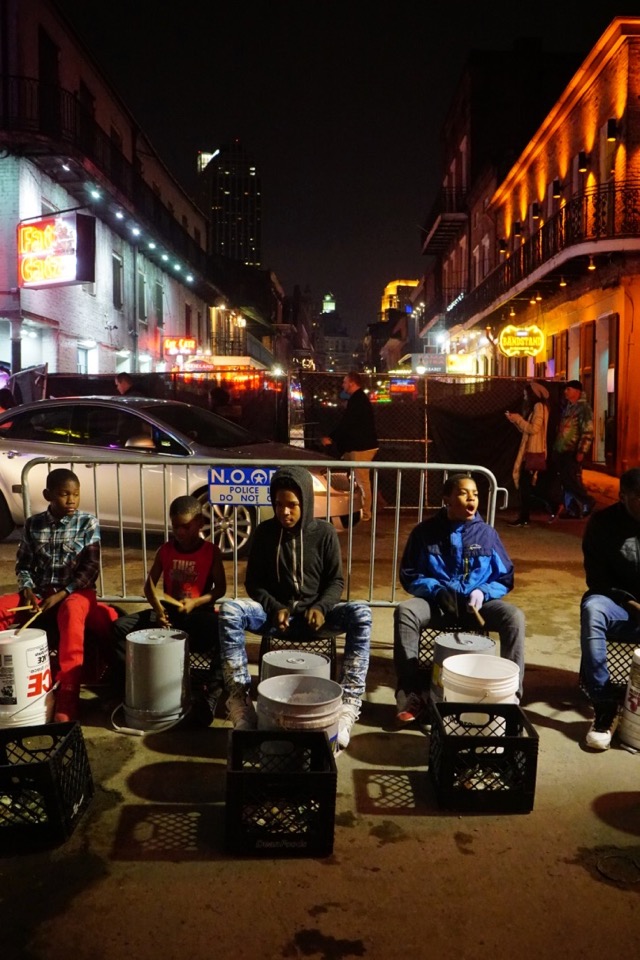 Where to stay in New Orleans
A short stay in New Orleans likely means you'll want to be in the thick of the action.  We stayed at the Royal Sonesta, a luxury property located smack on Bourbon Street. While I had my reservations about staying right on "the party street" (I figured it would be noisy), it wasn't an issue at all.  
The Royal Sonesta was not only spacious and well-appointed, but went all out with their Christmas decorations.  You know I love a great backdrop, so I couldn't resist getting my picture with one of the trees!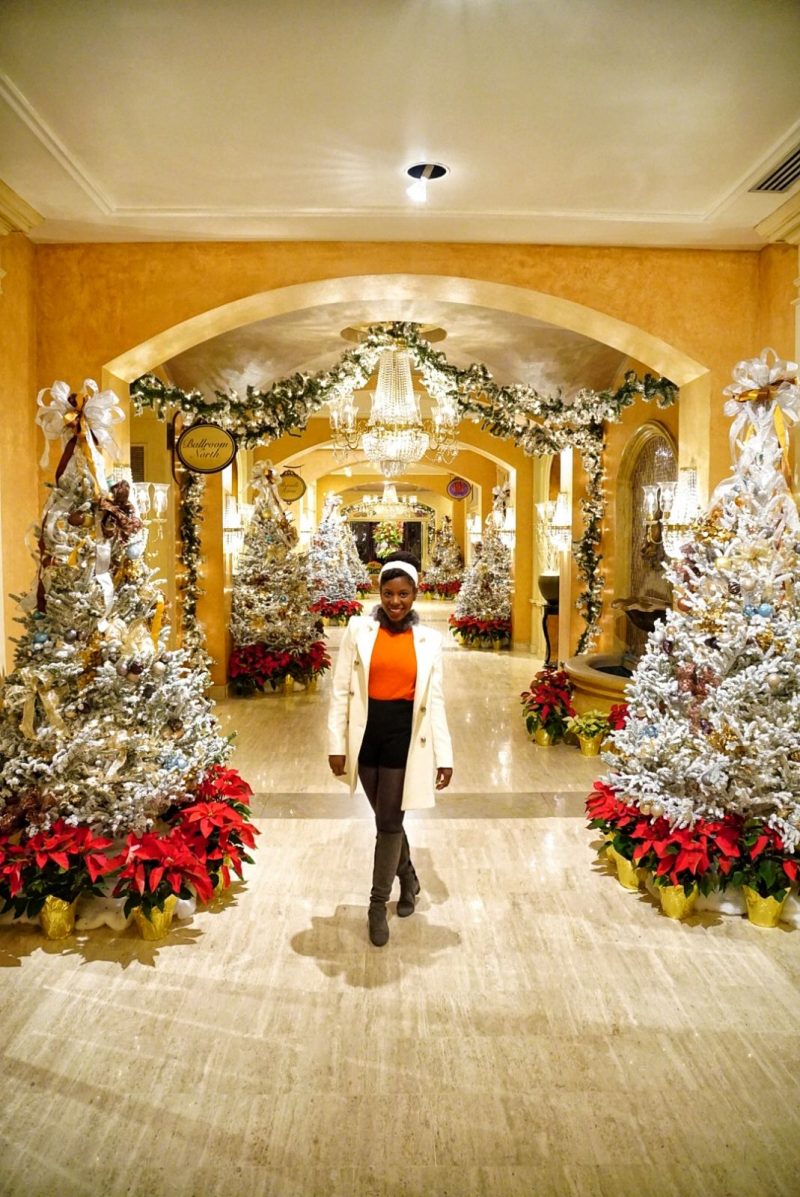 Working with a lower budget? Search for accommodation outside of the French Quarter as it will be far cheaper.  However, if possible, try to refrain from using Airbnb: while it's completely legal outside of the French Quarter, it contributes to a long-term housing shortage which is pricing residents out of the area.
After all, tourism is great (and necessary to the livelihood of the city), but not when it has negative effects on the locals who make the destination awesome in the first place!  Please read this article for more insight on the effect of Airbnb on the New Orleans rental market.
New Orleans is the perfect weekend getaway
There's no doubt about it: NOLA's got it going on.  More importantly, as evidenced above, it has something for everyone. I repeat: it has something for everyone! There are so many things to do in New Orleans no matter the age, taste, or interest.  So if you were hesitating about putting it on your travel list: don't.  New Orleans is a place to visit again and again.
Are you a foodie? Stayed tuned for my next post in this series, where I'll show you all the things I ate in New Orleans!
Have you ever been to NOLA?  Would you like to go?  And do you have any additional recommendations for what to do or see?
PIN and SHARE with all your friends!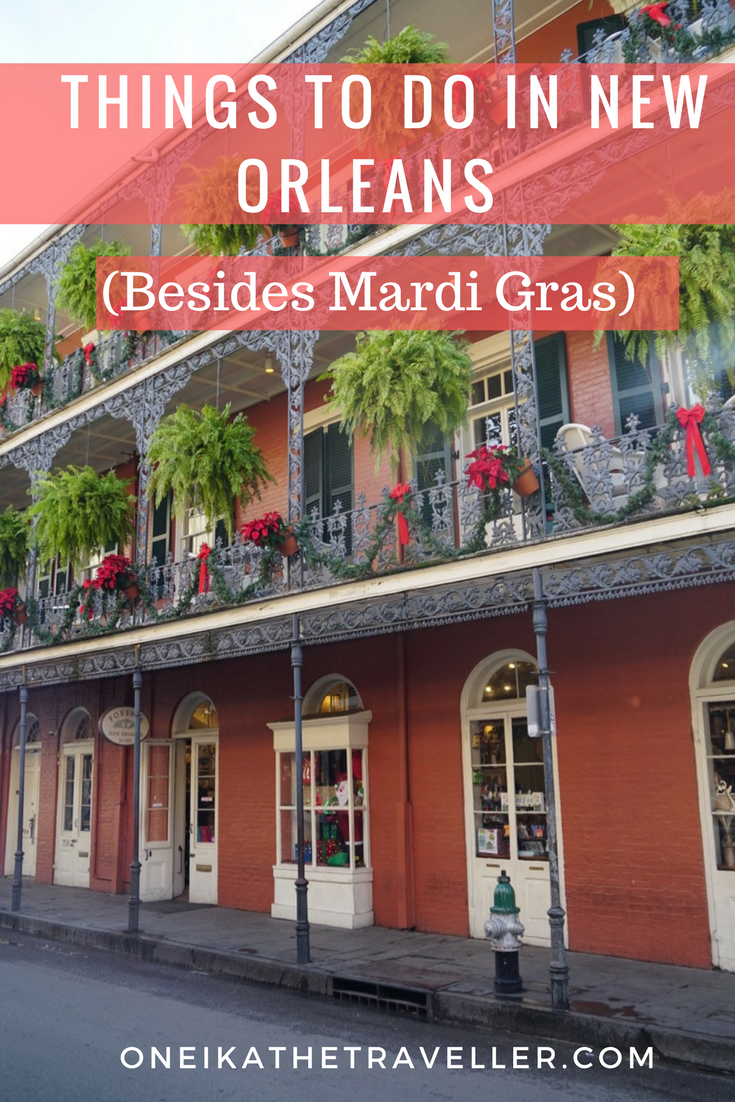 This content was created in partnership with Visit New Orleans, but all opinions expressed are my own.