Travel snobs often hate on people who travel quickly but here's why I'm unapologetic about globetrotting at a breakneck pace– and think it has its advantages.
Oh, travel snobs. Bless their superior hearts. Their concerns about the way you travel are annoying and unwarranted.
For example, some hate on you because you don't travel enough, or at all.
Others hate on you because, while you do travel extensively, it's not "off the beaten path enough".
Or luxurious enough.
Some travel snobs are mad because you count countries ("real" travellers don't!), because you visit the most popular sights (we all know only *tourists* do that, not travellers), or because you didn't sleep in a yurt on the summit of Mount Everest during a hail storm (you're not a "hardcore traveller" unless you do).
Blech.
Well, I for one am over the judgement. Travel elitism irks me so much I made a video about it:
And in today's post I'm going to address another aspect of travel many snobs love to gripe over: fast travel.
With slow travel (i.e. the art of savouring a holiday by staying in one place for at least a week, allowing you to explore it in more depth) becoming en vogue, some travel elitists poo-poo the idea of globetrotting at a rapid pace.
An excerpt from this article on Independent Traveler explains the concept of slow travel– and why it's supposedly superior to fast travel– better than I can:
"Rather than attempting to squeeze as many sights or cities as possible into each trip, the slow traveler takes the time to explore each destination thoroughly and to experience the local culture. Per the slow travel philosophy, it's more important to get to know one small area well than it is to see only a little bit of many different areas — that way you'll have something left to see on the next trip."
While this statement isn't altogether untrue, it's the attitudes that can accompany it that I find problematic. Those who dash from place to place on their sojourns are considered gauche or uncultured,  or simply more concerned with quantity over quality. By whom, you ask? Top travel snobs who consider themselves authorities on travel, of course!
Above: That time I went to Eastern Europe and visited 5 countries in 9 days: Kosovo, Albania, Bulgaria, Serbia, & Macedonia
Despite the travel hateration, I'm a huge fan of short, hectic trips that take me through cities and across borders quicker than I can say, "What time zone are we in again?". Heck, after my mind-blowing round the world trip with Star Alliance (where I hit up 8 countries on 4 continents in 25 days), you can kind of say that fast trips are my jam.
Here's why I think fast travel doesn't deserve all the hate.
You make the most of the least
You may have a lot of wanderlust, but not a lot of vacation time (Americans, I'm looking at you). Fast travel often means that you plan a more effective and efficient trip overall, adding, deleting, and shaping your itinerary so it reflects your interests and respects your limited time. Travelling quickly also keeps me sharp and on my toes!
You don't have to fully commit
So you booked a week-long trip to Pittsburgh… and now you're mad as hell because two days into your stay you realize you hate it. Well, when you travel fast, you don't have to fully invest time or money in a destination you're not sure you'll love.  By the time you realize x or y city isn't quite your cup of tea, you're already on the road again!
You get to sample, then return (if you like it)
On have 48 hours in Barcelona? Don't lament, it's a great taster.  Now that you know you it's the bomb.com, you can plan for your return.  My initial visit to Paris back in 2003 (for a Justin Timberlake concert, ha!), sparked a love for the city that runs deep: I've been back over 10 times since.
There's no time to get bored
Over the years of travelling I've realized that, unless a city is large (think Rio de Janeiro), I have friends there, or am there for a specific purpose, event or activity, I get restless after about three days. Blame my itchy feet! This is why I find travelling quickly so exhilarating: I'm hit with new sights, sounds, foods, people, and experiences almost daily.  It's addicting.
You beat the law of diminishing returns
Sometimes those extra two days in a place are no more effective than the first three: you squander one day away in your hotel room, dead to the world, and another answering work emails at that quaint cafe next door with the struggle wifi connection. The additional enjoyment from staying longer in a city may be marginal, so your extra days of vacation could be better spent exploring destinations unknown.
How I travel is my business
Yes, I blazed through the capitals of Lithuania, Sweden, Latvia, Finland, and Estonia in 8 days, only spent about 48 hours total in Iceland on an extended layover, and have done many other trips at breakneck speed. But I ask: why some folks so mad, though? I try to travel responsibly, don't put myself in danger, and (most importantly) don't ask anybody to fund or financially support my travels in any way. So why the heck are some people all up in my (your) grill?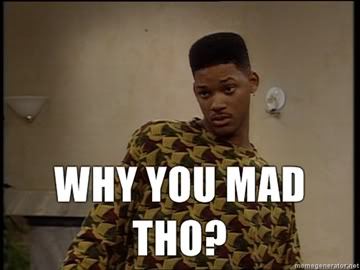 And look, I like slow travel, too. I've had loads of slow travel experiences: I spent four weeks exploring Guatemala, over four years living and working in Hong Kong, for example.
Bottom line: both styles of travel have their time and their place.
So live and let live. Live and let travel. Everyone has their preferences, deal breakers, and limitations.
So, travel snobs, let's not shame people for doing what's right for them, and instead applaud them for leaving their comfort zones in the first place.
Slower isn't always better.
Are you a fan of fast travel? Or is travelling slower more your thing?